Is this our best look at Iron Man, Captain America, Thor in Avengers Endgame? See new pic
A leaked new magazine cover gives us perhaps our best look at Iron Man, Captain America, Thor and others in Avengers: Endgame. See it here.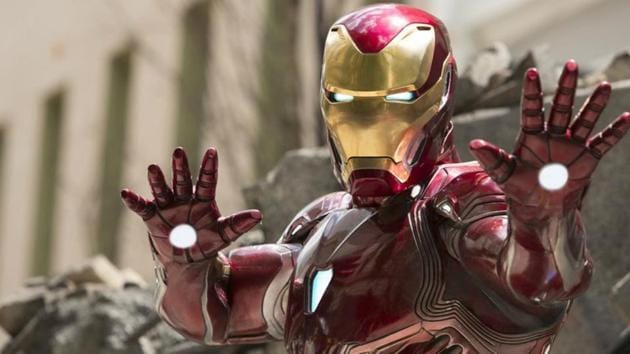 Updated on Mar 13, 2019 07:09 PM IST
A new image of a purported magazine cover that reveals the new looks of characters such as Iron Man, Thor and Captain America in the upcoming Avengers: Endgame has been shared online. The image comes from an official listing on Forbidden Planet, for the upcoming issue of the official Marvel Studios magazine. The image has now been removed.
It shows the superheroes striking the sort of pose you'd expect on a poster, with Iron Man, Captain America and Thor taking up the majority of the space. They're flanked on either side by characters such as Black Widow, Ant-Man, Black Panther, Rocket Raccoon, Nebula, Hawkeye and the Hulk.
What makes this picture more convincing is that it falls in line with what we've seen so far. Hulk is wearing his Quantum Realm suit and looks more like Professor Hulk, Hawkeye has his new hairstyle, Thor is wielding Stormbreaker, Cap is wearing a version of the suit that harkens back to the original - this has all been either confirmed through images or reported.
The image also seems to suggest that Nebula might play a significant role in the film, considering her prominent position. The shrining effect on Ant-Man suggests that the journey into the Quantum Realm might be true - it has been rumoured this is how the surviving Avengers will correct Thanos' snap from Infinity War - and in the top corner, we can see the newest addition to the team, Captain Marvel.
The character was introduced in the recent film, which has gone on to do tremendous business at the box office in less than a week of release, making over $460 million worldwide. The film's post-credits scene revealed Cap and Black Widow meeting Carol Danvers, who will probably help them in their fight against Thanos.
Avengers: Endgame stars Robert Downey Jr, Chris Evans, Mark Ruffalo, Jeremy Renner, Scarlett Johansson, Brie Larson, Chadwick Boseman, Chris Hemsworth, Chris Pratt and others. The film is scheduled for an April 26 release.
Follow @htshowbiz for more
Close Story