Natalie Portman makes a strong Oscar bid in dreamy first trailer of Jackie
Natalie Portman is going to be nominated for an Academy Award for her performance as Jacqueline Kennedy in Jackie.
hollywood
Updated: Oct 06, 2016 13:39 IST
Natalie Portman is going to be nominated for an Academy Award. This is no longer an uncertainty. After watching the first teaser of Jackie, there's no denying that Portman's portrayal of Jacqueline Kennedy and the film's unique treatment of the JKF assassination is unlike any we've seen on the subject.
Jackie is directed by Pablo Larrain, a Chilean filmmaker known for his films No and The Club. What he brings to Jackie, a historical figure who's had more than her share of cinematic depictions, is what makes this film different. And the trailer perfectly sets it up.
Yes, there isn't a shot without Natalie Portman, but there is dreamy experimental quality about this footage. The hypnotic music and the voiceover adds to the sombre tone. Some of the shots are pure magic. Take for example the one of Jackie in the shower, the blood washing off her body, or the one of her in the immediate aftermath of the assassination, her iconic pink coat stained.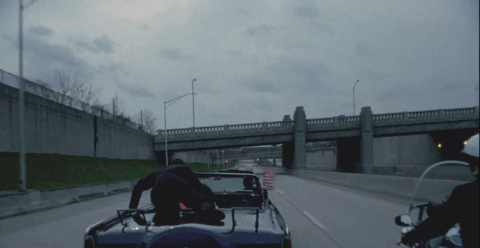 Jackie played at the Venice and Toronto Film Festivals, where it was warmly received. It also stars Billy Crudup, Peter Sarsgaard, Greta Gerwig, John Hurt, Richard E Grant, and John Carroll Lynch. The film is scheduled for a December 2 release, plum in the middle of Oscar season.
Follow @htshowbiz for more
First Published: Oct 06, 2016 13:37 IST