This new Dakota Johnson horror movie left Quentin Tarantino in tears
Call Me By Your Name director Luca Guadagnino's new film, Suspiria, has impressed Quentin Tarantino, who was in tears after the film.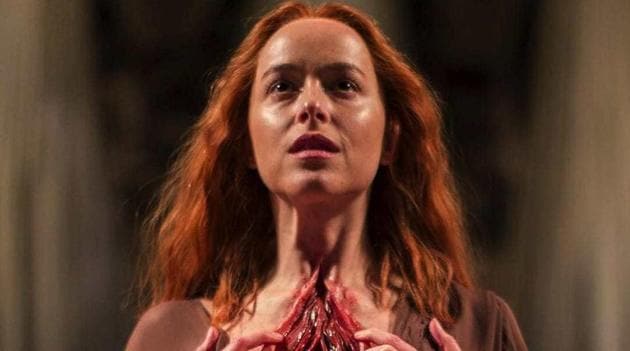 Updated on Jul 03, 2018 07:43 PM IST
Luca Guadagnino upcoming movie, Suspiria, has already managed to impress the biggest lovers of movies. The director recently told Italian magazine La Repubblica that film director Quentin Tarantino was reduced to tears on seeing his new horror film.
"I showed it to Quentin Tarantino. We've been friends since our jury duty at the Venice Film Festival. I was nervous but eager to hear his advice. We saw it at his place and his reaction warmed me," he told the magazine.
The film stars Dakota Johnson, Tilda Swinton and Chloe Grace Moretz and tells the story of a dance school with an evil darkness lurking deep underneath.
Guadagnino, whose Call Me By Your Name was nominated in the Best Picture category at the Academy Awards this year, says Taratino cried and hugged him after the movie. "He was enthusiastic about it - in the end, he was crying and hugged me. Because it's a horror movie but also a melodrama, my goal was to make you look at the horror without being able to take [your eyes off the screen] because you're captivated by the characters. Amazon is very happy," he added.
Guadagnino reunites with his Call Me By Your Name cinematographer Sayombhu Mukdeeprom for the film which also boasts of a score by Radiohead's Thom Yorke.
Fifty Shades of Grey star Johnson said she had to undergo therapy to recover from the film.
"(Filming 'Suspiria') no lie, f**ked me up so much I had to go to therapy... We were in an abandoned hotel on top of a mountain. It had 30 telephone poles on the roof, so there was electricity pulsating through the building, and everyone was shocking each other. It was cold as sh*t, and so dry. The only thing that helped was dousing myself with oil every night. Now I can't get enough," Johnson told Elle magazine.
The film is scheduled for release in November. The original Suspiria was released in 1977 and went on to become a classic of gore cinema.
Follow @htshowbiz for more
Close Story