Assam students approach SC seeking cancellation of Class 10, 12 board exams
Published on Jun 15, 2021 07:39 AM IST
Several states have announced cancellation of board examinations following Centre's lead to cancel CBSE board examinations to protect students from coronavirus infections.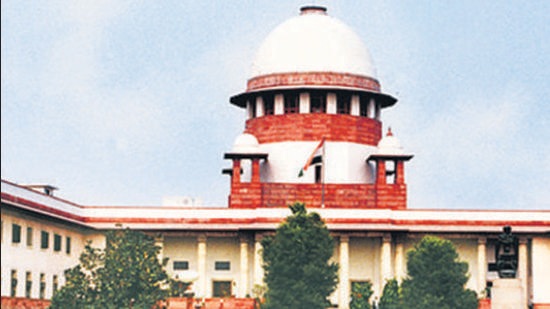 A group of students from Assam have petitioned the Supreme Court on Monday to cancel state board examinations for Class 10 and 12 to ensure equality with CBSE and other boards that have cancelled examinations. They have also challenged the state government's criteria for holding examinations as flawed.
"Classification sought to be made in present case between CBSE (Central Board Of Secondary Education), CISE (Council for Indian School Certificate Examination) and other state board students on one hand and the students of Assam SEBA (Secondary Education Board of Assam) and AHSEC (Assam Higher Secondary Education Council) on the other hand are prima facie irrational, unreasonable and is bad in law on the ground of violation of the basic feature of our Constitution, namely the principles of equality enshrined under Article 14," the application said.
Several states have announced cancellation of board examinations following CBSE's lead to protect students from coronavirus infections. CBSE and other education boards have said they will come up with an alternate mechanism to rate students' performances. However, Assam chief minister Himanta Biswa Sarma said the state will conduct board examinations in mid-July if the Covid-19 positivity rate in the state drops below 2% by July 1.
"The questions papers are likely to be multiple-choice ones, allowing students to score good marks. The exams will be held following Covid-19 protocol provided the positivity rate drops below 2%. If it is above that, we will ask schools to evaluate the students," he said last week.
The students, who seek to join other petitions on the same issue filed earlier in the Supreme Court, have also questioned the state government's logic and said that the positivity rate on July 1 might have no relevance on the date when the exams are proposed to be conducted.
"Positivity rate data is very dynamic in nature which has the potential to increase or decrease exponentially within the span of less than 24 hours," the application filed through advocate Manu Jetley stated.
Test positivity rate refers to percentage of tested samples that turn out to be positive it indicates the spread of the infection in a region.
Two independent health experts refused to comment on the issue saying the matter was sub judice.
Personalise your news feed. Follow trending topics