Bihar policemen in trouble after threatening torture to seek Rs 1 lakh in bribe
Updated on Sep 23, 2017 10:55 PM IST
The station house officer of Bakhri police station in Begusarai and an assistant sub- inspector were apparently exposed after an audio recording of their bribe demand was leaked online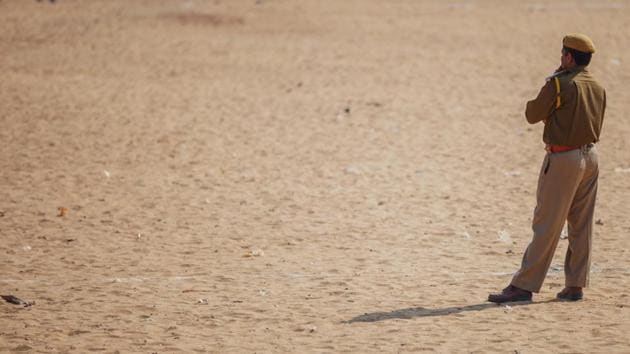 Two Bihar police officials, including the in-charge of a station, have been transferred from their postings after they were recorded threatening a man caught for trading in liquor with "third-degree" torture unless he paid a bribe of Rs 1 lakh.
Triloki Mishra, the station house officer of Bakhri police station in Begusarai, a town 125km east of Patna, and assistant sub inspector TN Yadav were heard threatening Rakesh Kumar on an audio clip that was shared on social media.
Shortly afterwards, Vikas Vaibhav, the deputy inspector general of the range, ordered Mishra and Yadav to report to the police lines and asked the Begusarai police superintendent to "personally inquire into the matter".
Vaibhav, who is DIG of eastern (Bhagalpur) range, holds additional charge of Munger range where Begusarai is.
In the audio clip, two persons are heard saying that Rakesh Kumar would be absolved of charges in the illegal liquor trade case and spared from third degree torture if he paid the bribe money, the DIG said.
The conversation was recorded and uploaded on social media by a person negotiating on behalf of Kumar after the police officers did not relent on their demand for a bribe of Rs 1 lakh, sources said.