BJP's Maharastra plan unravels after Ajit Pawar throws in the towel
Updated on Jul 30, 2020 02:28 AM IST
The fall of the four-day-old government came hours after the Supreme Court ordered a floor test by 5pm on Wednesday, and paved the way for an Opposition coalition of the Shiv Sena, NCP and Congress — the Maharashtra Vikas Aghadi — stake claim to power.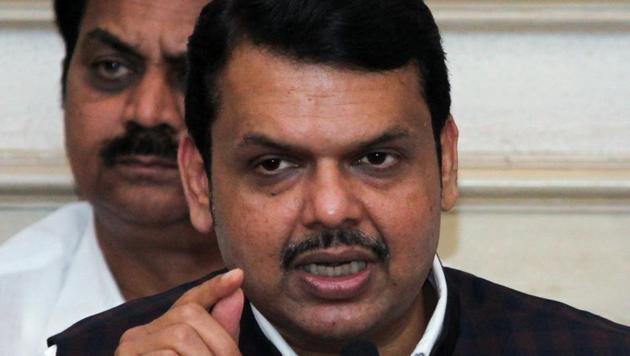 Hindustan Times, Mumbai/New Delhi |
Swapnil Rawal, Naresh Kamath and Murali Krishnan
The Bharatiya Janata Party (BJP)-led government in Maharashtra collapsed on Tuesday as chief minister Devendra Fadnavis admitted his administration didn't command a majority and resigned, capping 80 dramatic hours in which dissident Nationalist Congress Party (NCP) leader Ajit Pawar broke ranks and took oath as deputy CM, only to find himself unable to muster the required support.
The fall of the four-day-old government came hours after the Supreme Court ordered a floor test by 5pm on Wednesday, and paved the way for an Opposition coalition of the Shiv Sena, NCP and Congress — the Maharashtra Vikas Aghadi — stake claim to power.
"I want to thank Sonia ji and others... parties with different ideologies have come together... those who were friends for 30 years, did not trust us. But those against whom we fought for 30 years have trusted me," said Sena chief Uddhav Thackeray, soon after being chosen as the leader of the three-party alliance.
Also Watch | Shivaji Park decked up for Uddhav Thackeray's swearing in as Maharashtra CM
He was flanked by NCP chief Sharad Pawar and Congress state chief Balasaheb Thorat, who was elected as the party's legislative chief.
Pawar said the government will be sworn in on November 28 at 6.40pm in Shivaji Park as party workers outside shouted slogans hailing him as the only "tiger" in Maharashtra.
"It would have been great had Balasaheb Thackeray been alive today. We shared great love. We criticised each other a lot, but we never let go off the personal warmth," he said.
Representatives from the alliance and Thackeray met governor Bhagat Singh Koshyari and staked claim late on Tuesday. Koshyari gave Thackeray a letter informing him that he had been appointed as chief minister and that the Aghadi claimed the support of 166 MLAs. This is comfortably above the halfway mark of 145 in the 288-member assembly.
The governor also said Thackeray, who is not a member of either House in the state, will have to get elected to either one House within six months of taking oath.
"This is an alliance of parties with divergent ideologies. This will give a new direction to the whole country... I never dreamed of leading the state," Thackeray said to thunderous applause.
"I will soon go to meet 'Mota Bhai' (elder brother) in New Delhi," he added, referring to Prime Minister Narendra Modi who often called the Sena chief his younger brother during the Lok Sabha election campaign when the two parties were allies.
"We don't stake claim in the dark hours of night. We do it in front of everyone because we have a clean heart," said Balasaheb Thorat. A special assembly session will be convened at 8am on Wednesday to swear in the new MLAs.
The day began with the top court drastically curtailing the two-week window given for a floor test, calling it the only test for a government and saying it was incumbent upon the court to protect "democratic values".
Soon after, Ajit Pawar, who had claimed to enjoy the support of a majority of NCP legislators, quit for "personal reasons". Fadnavis then drove to the Raj Bhavan and tendered his resignation.
He took a swipe at his former ally, the Sena, who snapped a 30-year-old alliance over sharing the chief minister's post. "Shiv Sena lied to us and started talking to other parties after poll results. Shiv Sena claims to be a party that believes in Hindutva, but today, their Hindutva is bowing to Sonia Gandhi," he said, referring to the Congress chief.
"After the Supreme Court order, Ajit Pawar met me in the morning today and said that for some reason I cannot stay in this alliance, I have to resign and he has resigned. Because of his resignation, we do not have the majority," Fadnavis told a crowded press conference called to announce his resignation.
Late in the evening, Ajit Pawar went to see his uncle Sharad Pawar with speculation rife about a reconciliation in the NCP's first family.
NCP leaders believed that Ajit's meeting with Pratibha Pawar, wife of the NCP chief and Sadanand Sule, husband of Supriya Sule, helped in changing his mind. "He (Ajit Pawar) was under tremendous pressure from the family as well by the party. For all the four days, senior NCP leaders continued meeting him to convince him to come back home. But his meeting with Pratibha tai seems to have played major role in convincing Ajit to change his decision. He respects her like a mother," said a senior NCP leader, privy to the development.
Two senior BJP leaders said the deal with Pawar was that he would manage the support of around 27-30 lawmakers. But it was becoming increasingly clear that Sharad Pawar had managed to avoid a split in his party. "It was over when the apex court verdict came in. We had gambled on Ajit Pawar and we fell because of that. The Supreme Court verdict came as the last nail," one of the two BJP leaders mentioned above said.
Tuesday's developments were the latest in a series of twists in the western state since the October 21 assembly election threw up a hung assembly, with the BJP at 105 seats, the Sena at 56, the NCP at 54 and the Congress at 44. Independents and smaller parties make up 29 seats.
Pre-poll allies Sena and BJP squabbled for more than two weeks before the regional outfit started sending feelers to its erstwhile foes, the NCP and the Congress. On November 12, Koshyari clamped President's Rule after telling the Centre that no party was in a position to form the government. By then, three parties — the BJP, Sena and NCP — had failed to cobble together a majority within the prescribed deadline.
After weeks of talks and hammering out a common programme, the Sena-NCP-Congress appeared set to stake claim on Friday night with Shard Pawar even announcing Thackeray's name as the next CM.
But the BJP dramatically upset their plans by next morning. As Sharad Pawar and Thackeray were holding a press conference, Ajit Pawar was putting finishing touches to a secret deal with the BJP. At 5.47am on Saturday, President's Rule was withdrawn, and a new government sworn in before 8am with Ajit Pawar claiming the support of a large number of NCP MLAs.
As news spread, Sharad Pawar distanced himself from his nephew and the party began a frenetic hunt to win back dissident lawmakers, aided by the Sena's vast network of workers and unions across Mumbai.
By afternoon on Saturday, MLAs had begun returning to the NCP fold, saying they were misled by Ajit Pawar, even as the three parties approached the top court against Koshyari and seeking an immediate floor test. The NCP also removed Ajit Pawar as the legislature party chief.
But Fadnavis and Ajit Pawar insisted they commanded a majority, dismissing allegations that Ajit Pawar had used an attendance sheet signed by MLAs to claim their support. The BJP also argued that as Ajit Pawar was the legislature party chief at the time of assuming power, his whip would be binding on NCP members in a floor test.
Sharad Pawar rejected these claims, and on Monday evening, the three parties held an unprecedented show of strength, and claimed the backing of 162 legislators, with "We are 162" banners in the backdrop. Sharad Pawar said he would personally ensure no MLA loses their membership, and Thackeray dared the BJP-led dispensation to poach a single legislator.
Close Story
Personalise your news feed. Follow trending topics