Chhattisgarh police to recruit transgender constables, deploy them to combat Maoists
Dec 08, 2017 07:35 AM IST
Until now, only two transgender police personnel were recruited in India — one in Tamil Nadu, another in Rajasthan.
Chhattisgarh police will hire transgender constables in the next couple of months as part of the state's recruitment policy and deploy them to combat Maoist extremists whenever required.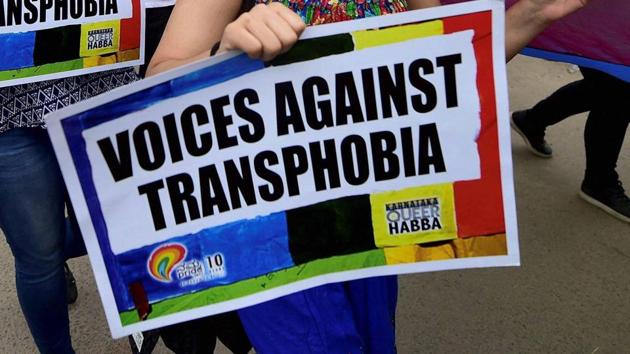 The state government has asked police to hire transgender people in accordance with a Supreme Court judgment.
"We are set to recruit them if they pass a mandatory written exam and physical test," said Pawan Deo, the state's additional director general of police (recruitment), on Thursday.
In 2014, the Supreme Court declared transgender people as the "third gender" and ruled that they have equal privilege over the fundamental rights enshrined in the Constitution.
Chhattisgarh police propose to recruit about 35,000 constables from each of the state's 27 districts, of which 17 are reeling from Maoist insurgency.
"Since constables are district-level cadre, it is possible a transgender recruit will have to fight Maoists if that person is hired from a Maoist-affected area," a senior officer in the police headquarters said.
The department is working out the physical parameters that will applicable for transgender applicants.
According to an IPS officer supervising the recruitment process, experts were being consulted to fix the physical standards such as height and chest measurement. The age limit for all applicants is 28 years.
Chhattisgarh's transgender community falls under the other backward class (OBC) category, a status that guarantees 14% reservation in education and government jobs. The transgender applicants can avail themselves of the reservation.
The state's move is viewed as a watershed to mainstream the transgender people, who are often referred to as eunuchs or hijras and forced to live on the fringes of society and face discrimination in jobs and services such as health and education.
Until now, only two transgender police personnel were recruited in India — one in Tamil Nadu, another in Rajasthan.
"They got in because of court intervention. But we are hiring transgender people through a recruitment test," a Chhattisgarh police officer said.
Transgender activist Vidhya Rajpoot praised Chhattisgarh police.
"This recruitment will give hope to our community. People will not hide their identity and come forward. In Maoist areas of Chhattisgarh many people from our community are living a miserable life but this job will be a boon for them."
A police officer posted in the Maoist-affected Bastar district listed the advantages of having transgender constables in conflict zones, where insurgents and locals regularly accuse security forces of sexual harassment.
"Transgender cops can share the same tent with their male counterparts in the war zone. They can be deployed to body search women in those areas, which will help us counter Maoist propaganda that our personnel use frisking as a ruse to harass tribal women," said the officer, who didn't wish to be named.
He believes a job and new identity will motivate them to work hard, produce results and turn them into a valuable police asset. "Besides, they can spur the men in the force to match the good work."