Clean sweep: How digital solutions like e-toilets are taking on open-defecation
Updated on Mar 24, 2018 07:53 AM IST
As PM Modi's deadline to end open-defecation across the country approaches, solutions such as the eToilet are becoming sustainable, efficient and cost-effective alternatives.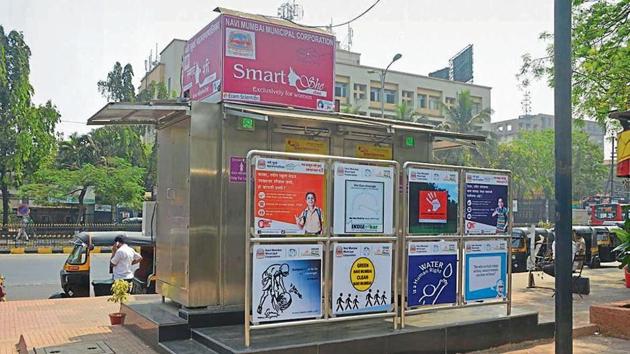 For years, Komalavalli, 34, carried an empty bottle along with her lunch box to work at a cloth shop in north Kerala's Kozhikkode district. The empty bottle was for her to carry water to wash up after using a filthy, clogged-up public toilet that made her retch every time she used it.
Her nightmare ended when Kozhikkode's civic body installed an eToilet, an unmanned public utility that is sensor-based, self-cleaning and eco-friendly.
"Now I can go to work with much confidence. The dirty public toilet always nagged me and at times it affected my work," Komalavalli said.
Designed and produced by Thiruvananthapuram-based company, Eram Scientific Solutions, the eToilet revolutionised public sanitation in India, where millions of people still don't have access to modern toilets, especially in rural areas.
Providing toilets to the people is one of the pet projects of Prime Minister Narendra Modi who launched the Swachh Bharat campaign to end open-defecation across the country by October 2019 by building household and public toilets.
And Eram Scientific Solutions has played its part, supplying more than 3,000 units to 23 states since the eToilet was developed in 2011.
Driving the R&D in the company is civil engineer Bincy Baby, an MBA graduate from Changanassery in Kottayam.
"I always told my team that it is not a glamorous job. It is a service. For us, it is a passion and we dream of a tidy countryside," said the 45-year-old director and mother of two.
Telling people they were developing a smart toilet initially drew laughs, but the twittering stopped when people gauged the team's commitment.
"It's based on an indigenous technology developed by our R&D team that uses a pre-fabricated, unmanned and automated toilet. And these toilets can be monitored by our team constantly using IoT (Internet of Things), the first such initiative for toilets in the country," said Baby, adding that upkeep and after-service pose big problems in the usual brick-and-mortar toilets.
The Eram group's USP is the close monitoring of all eToilets installed across the country by its executives sitting in office. There's even a mobile app that directs users to the nearest eToilet.
Eram offers eToilets to suit all pockets, ranging from Rs1 lakh to Rs6.5 lakh, with the lifespan of the steel-based product being 20 years. It needs just 35 sq feet space for installation, with water and power consumption being minimal. It can also work on solar power.
"Our toilet washes its floors automatically after every five uses and are fitted with coin-based entry, voice help, LED indicators and censor-based water and electricity use," said Baby.
"We want to change the country's public sanitation scenario. Open defecation is not there in Kerala but in other states, it is still prevalent. But changes are slowly becoming visible across the country," she said. Baby started her career in 1990 with the state's IT mission, where she worked for more than a decade. She and a group of friends conceptualised the eToilet after she left the mission.
"We all came around and developed this idea. When funds posed a problem, we scouted for investors and it attracted the Saudi-based Eram group's founder Sideek Ahmed's attention," she added.
Ahmed, who is also a philanthropist, bought majority stake and pumped enough money to make it a full-fledged company, which got funding from the Bill and Melinda Gates Foundation for innovation.
"We are committed to creating a meaningful impact in sanitation and hygiene, especially for vulnerable women and children. We have groomed a good team under Bincy," said Dr Ahmed, CMD of the Eram group.
With 300 eToilets, Chennai Metro has installed the maximum toilets and now IT giant TCS has awarded a contract to build 660 toilets across 300-odd villages in Andhra Pradesh and Tamil Nadu. There's another offer from Kuwait to build 100-odd eToilets.
Baby is, however, worried at the way India is managing its mounting waste.
"Most of our rivers and water bodies are turning into open drains. We need a comprehensive policy and mechanism for waste management. There has to be a durable solution," said Baby, whose husband PP Ouseph is a senior scientist with the Indian Space Research Organisation at Thiruvananthapuram.
"After the flush toilet, the sector hasn't witnessed any major innovation. We have to invest more in research and technology to develop a futuristic, environment-friendly technology," she said.
"A clean and litter-free environment is not the sole responsibility of the government. Each of us must contribute and young people must be groomed to realise that cleanliness is next to godliness," said Baby.
Close Story
Personalise your news feed. Follow trending topics