DNA match nails Mumbai serial rapist accused in 20 cases, two murders
Updated on Oct 16, 2018 11:58 PM IST
Rehan Qureshi is the accused in at least nine cases in Navi Mumbai, three in Palghar, two in Thane rural, one in Thane and five cases in Mumbai. Two allegedly rapes ended in murder of the minor victims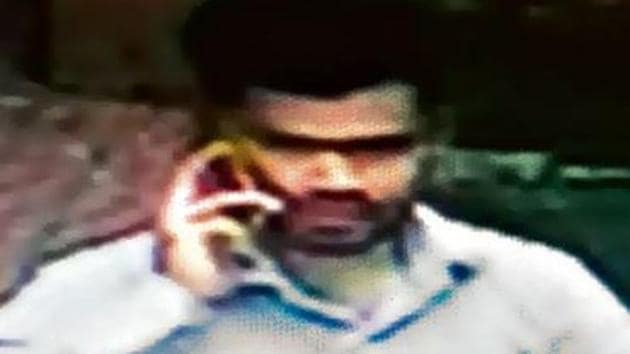 Eight years after the rape and murder of two girls, aged five and eight, in Kurla's Nehru Nagar, the Navi Mumbai police said that forensic tests have proved 34-year-old Rehan Qureshi committed the crimes. Qureshi, who was arrested last month for at least 12 cases of targeting and raping minors, has also confessed to committing crimes during interrogation, said the police.
Qureshi is the accused in at least nine cases in Navi Mumbai, three in Palghar, two in Thane rural, one in Thane and five cases in Mumbai. While 18 of the cases are since 2015 and of sexual assault upon minor girls, the two rape and murder cases are from 2010, in Mumbai.
"We called for the DNA profiling of the accused and they matched with that of the girls, providing conclusive proof of his involvement as the DNA is unique to every individual. We also confirmed that he had been staying in the area at the time of the rape and killings. On being interrogated, he confessed to both the murders," said Sanjay Kumar, commissioner of police, Navi Mumbai.
Based on CCTV footage, the Navi Mumbai police believe there is another serial sexual offender who has been targeting girls. He is yet to be traced.
The investigation revealed Qureshi would lure the girls by telling them their father is waiting for them and then take them to secluded terraces where he would force the girls to undress, said Kumar. If the girls protested or tried to raise an alarm, Qureshi would rape them.
Speaking to the Hindustan Times, the mother of the nine-year-old who was raped and murdered in Nehru Nagar by Qureshi said, "My daughter will not return but there should be justice, and he should be hanged."
Hunt for Qureshi
When the cases start recurring, the police found a similar pattern and concluded that they were committed by a serial offender.
The police investigations revealed that there were two suspects: one of the suspect wore a blue shirt on many occasions and it turned out to be Qureshi, while the other one wore a red shirt and is yet to be arrested.
"As the molestation cases came in we took it seriously, and scanned CCTV cameras in and around the area were the crime was committed thoroughly. And we then devised a plan to nab the suspects," Tushar Doshi, deputy commissioner of police, told HT.
"The first success came when we identified Qureshi as one of the suspect through a CCTV footage in one of the cases where he is seen speaking on the phone and is dressed in a blue shirt and blue jeans," said Doshi.
Navi Mumbai police circulated his image that they got from the CCTV footage, and declared a cash prize of ~25,000. They also had advertised in Marathi newspapers. With no tip-offs, the police started to scan the CCTV footages of railway stations such as Thane and Panvel.
"The accused was seen travelling from Panvel railway station and while we were keeping a watch, similar cases were reported in Nallasopara on September 13 and 20 this year," said Doshi. "We found him getting down at Mira Road railway station, and we realized that he might be staying there," said Doshi.
The police were sure that Qureshi would strike again and had kept teams in place across Mira Road. He ran out of luck on October 26, when a police team nabbed him near his residence while he had stepped down for having tea. Qureshi was grilled and Navi Mumbai got confirmation of his involvement in several cases. "Qureshi kept hiding details about his stay in the city and would develop cold feet when asked about his stay in Kurla," said Doshi. It was later revealed that Rehan lived in Kurla where he committed the gruesome rapes and murders.
The investigation further revealed that Qureshi had confessed to his mother and had told her that he was committing crimes and would be caught. He had not, however, elaborated on the crimes he was committing, said Sanjay Kumar.
Personalise your news feed. Follow trending topics