Fabindia gets legal notice for violating khadi product regulations
Updated on Feb 13, 2017 02:50 PM IST
According to the notice, Fabindia was continuing to sell its cotton garments in the name and style of Khadi despited earlier warnings by KVIC.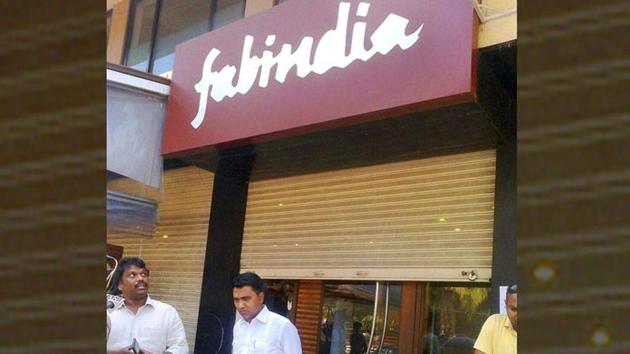 Khadi and Village Industries Commission (KVIC) has come down strongly on Fabindia for selling its ready-made cotton garments as khadi products without approval and threatened legal action if this was not stopped immediately.
In a notice to Fabindia, a multi-city apparel and home furnishings store, KVIC noted that the company had been warned and was continuing to flout rules despite its assurances not to. It said the price tags on the garments sold by Fabindia have khadi printed on them, while the stores have prominent khadi display panels.
"It is an illegal act and, in other words, amounts to indulging in unfair trade practice," said the notice sent to Fabindia CEO Viney Singh.
Responding to the notice, Fabindia has requested a meeting with the designated authorities to understand the issues that have been raised and to resolve them.
The KVIC is a government body set up in 1956 to promote khadi.
As per the Khadi Mark Regulations, 2003, notified by the Union ministry of micro, small and medium enterprises, no textile can be sold or traded by any person or certified khadi institution as khadi or khadi products in any form without it bearing a khadi mark tag issued by a committee under the regulation.
The notice said KVIC sent a letter to Fabindia in August 2015, when the company had issued advertisements to sell/trade fabric in the name of khadi, asking it to stop. Two months later, Fabindia agreed to do so and wrote "we have stopped advertisement campaign… We have also sent directions to stop selling the cloth with reference to khadi".
Consequently, KVIC apprised Fabindia on the procedure to get a khadi mark certificate, but as the company did not adhere to the process, the certificate was not issued.
KVIC chairman, VK Saxena, said the body was keen to protect its reputation and would take stringent measures against those who violated rules that have been framed for the benefit of rural artisans attached to it.