Farmers' body threatens to block highways to protest Centre's policies
Updated on Jun 11, 2017 12:39 AM IST
A farmers' organisation has announced that it will block traffic for three hours on all national highways across the country on June 16, upping the ante against the government's "anti-farmer policies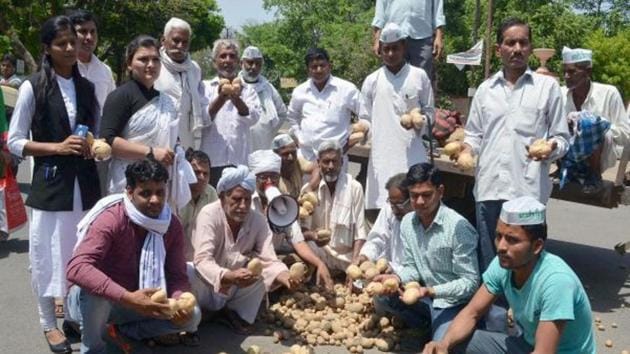 A farmers' organisation has announced that it will block traffic for three hours on all national highways across the country on June 16, upping the ante against the government's "anti-farmer policies".
The announcement comes at a time when the Opposition has stepped up its campaign against the BJP government over its alleged failure to provide relief to the farming community and the death of five people in police firing during a Madhya Pradesh farmers' agitation.
At a meeting in the capital on Saturday, the Rashtriya Kisan Mahasangh, a group of 62 farmers' unions, passed a resolution seeking the dismissal of Shivraj Singh Chauhan as the chief minister of Madhya Pradesh.
They would also approach the national human rights commission against the killing of the farmers in Mandsaur.
"From June 11-15 there will be peaceful demonstration, we will wear black bans to register our protest. But on June 16 there will be a pan-India blockade of highways between 12 noon and 3 pm ," Vinod Anand of the group said.
He said a concerted campaign to flag the government's "anti-farmer policies" is being carried out. "The central government has taken no action (to address the problems)," he said.
The group has also put forth a demand that 50% profit over input cost, as promised by the BJP before 2014 Lok Sabha elections, and loan waivers should be offered.