Full text of what Raghuram Rajan has to say about demonetisation in his new book
In his new book -- a compilation of his speeches from his time at the RBI peppered with telling commentaries on what prompted each of them -- Raghuram Rajan talks about what he had to say to the government on demonetisation.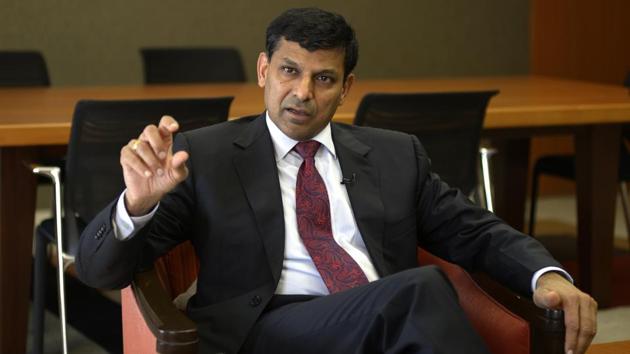 Updated on Sep 03, 2017 07:21 PM IST
There has been as much speculation on Raghuram Rajan's stance on demonetisation as on the central bank's involvement in making the decision. As the Reserve Bank of India governor, he was not on board. He felt the short-term costs of such a measure would outweigh possible long-term benefits. The RBI suggested alternatives that could achieve similar aims. In his new book -- a compilation of his speeches from his time at the RBI peppered with telling commentaries on what prompted each of them -- Rajan talks about what he told the government about demonetisation. Read an excerpt:
There is one issue, however, on which I have been asked many questions, which I have resolutely refused to answer until my period of silence is over, and that is the demonetisation that was announced in India in November 2016. The questions, which have reportedly also been asked by parliamentary committees, include when I knew about the possibility of demonetisation and what my view on it was. The press, quoting government sources, have variously reported that I was against it (in the early days of the demonetisation process) and that I was 'on board' (in the most recent reports).
My only public commentary on the issue of demonetisation was in response to a question in August 2014 at the Lalit Doshi Memorial Lecture. At that time, the matter had not been broached by the government. As the HT reported, "... Rajan said, 'I am not quite sure if what you meant is demonetise the old notes and introduce new notes instead. In the past, demonetisation has been thought of as a way of getting black money out of circulation. Because people then have to come and say 'how do I have this 10 crores in cash sitting in my safe and they have to explain where they got the money from. It is often cited as a solution. Unfortunately, my sense is, the clever find ways around it.'..."
Given that various stances have been attributed to me, including in Parliament, let me clarify. I was asked by the government in February 2016 for my views on demonetisation, which I gave orally. Although there might be long-term benefits, I felt the likely short-term economic costs would outweigh them, and felt there were potentially better alternatives to achieve the main goals. I made these views known in no uncertain terms. I was then asked to prepare a note, which the RBI put together and handed to the government. It outlined the potential costs and benefits of demonetisation, as well as alternatives that could achieve similar aims. If the government, on weighing the pros and cons, still decided to go ahead with demonetisation, the note outlined the preparation that would be needed, and the time that preparation would take. The RBI flagged what would happen if preparation was inadequate.
The government then set up a committee to consider the issues. The deputy governor in charge of currency attended these meetings. At no point during my term was the RBI asked to make a decision on demonetisation.
Enough said.
Close Story
Personalise your news feed. Follow trending topics