Give sample or will consider voice on tape threatening cop is you: UP court gives Mulayam Singh Yadav 20-day deadline
Lucknow |
Indo Asian News Service
Jul 06, 2018 07:03 PM IST
An IPS officer Amitabh Thakur alleged he was threatened by former Uttar Pradesh chief minister Mulayam Singh Yadav in a phone call on July 10, 2015.
In fresh trouble for former Uttar Pradesh chief minister Mulayam Singh Yadav, a court has asked him to give his voice sample within 20 days, failing which the voice on the tape threatening a senior IPS officer would be treated as his, the petitioner said on Friday.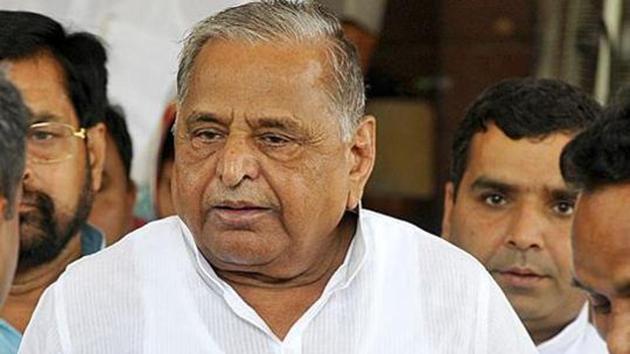 Chief Judicial Magistrate (CJM) of Lucknow, Anand Prakash Singh, has directed the Circle Officer (CO) of Bazarkhala police station to take Yadav's voice sample and submit it to the court.
In the case registered by Indian Police Service (IPS) officer Amitabh Thakur regarding an alleged threat given by Mulayam Singh Yadav on phone on July 10, 2015, Bazarkhala CO Anil Kumar Yadav on Thursday appeared before the CJM court with a report saying that the voice sample of Mulayam Singh should be taken soon.
The court thereafter directed the ex-CM to assist in this process and clarified that non-cooperation would lead to the presumption that it is his voice in the mobile recording.
On August 20, 2016, the court directed the Investigation Officer (IO) to get the voice sample and match it in a forensic lab but the IO has not been able to do it.
In his report presented to the court, previous IO Abhay Mishra said he and his predecessor sent a notice to Mulayam Singh at his Lucknow and Delhi residences but no one received them.
SSP Lucknow Deepak Kumar had set up a Special Investigation Team under Bazarkhala CO on February 14 this year but the senior Samajwadi Party leader has yet to cooperate.
(This story has been published from a wire agency feed without modifications to the text. Only the headline has been changed.)