Gorakhpur hospital deaths: Yogi Adityanath asks media to portray correct picture of tragedy
Updated on Aug 12, 2017 11:21 PM IST
The CM said the company supplying oxygen was appointed during the previous regime in 2014.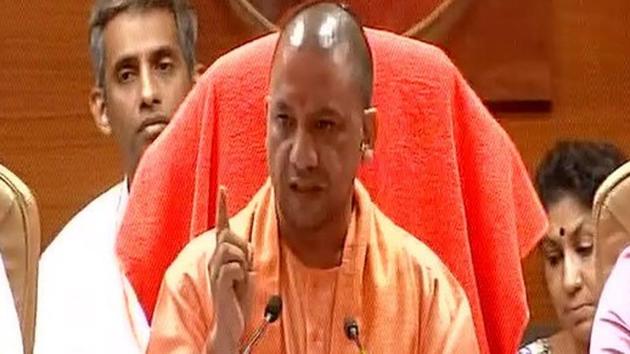 Hindustan Times, Gorakhpur |
HT Correspondents
Chief minister Yogi Adityanath on Saturday urged the media to portray the correct picture of deaths at Gorakhpur's BRD Medical College.
Announcing that a committee headed by chief secretary Rajive Kumar was constituted to probe the role of the supplier and causes of disruptions, if any, in supply, the CM said the company supplying oxygen was appointed during the previous regime in 2014.
The probe committee will submit its report in a week.
Adityanath was speaking to mediapersons, along with minister for medical and health Siddharth Nath Singh, minister for medical education Ashutosh Tandon and Union minister of state for health and family welfare Anupriya Patel.
The chief minister, who had sent Singh and Tandon to Gorakhpur, said he had received reports of the two ministers.
He also gave an account of number of deaths in Gorakhpur since August 7 and said different numbers were reported in different sections of the media.
The district magistrate's report about magisterial inquiry on the issue was also expected soon, he said.
Adityanath said he launched the fight against Japanese Encephalitis in 1998 and had visited the college on July 9 and August 9 to review the preparations to tackle the disease.
The CM said he interacted with the officials for three hours and none of them brought to his notice the issue of delay in payment to the oxygen supplier.
"My government had given standing instructions at all levels that all files should be cleared in three days," said the chief minister.
He also clarified that the company had written a letter to the principal of the medical college on August 1 who, in turn, wrote to DG medical and health on August 4 and the money was released on August 5. The company, however, was paid on August 11.
He added that the principal left for Rishikesh on August 9 and came back only on Saturday morning.
"The principal has been placed under suspension and further disciplinary action is being taken against him," said the CM.
Adityanath also gave a detailed account of the JE immunisation programme launched by him in May and claimed the steps taken by his government had begun showing results.
He said Prime Minister Narendra Modi was concerned about the deaths in Gorakhpur and had thus sent Patel to Gorakhpur.
"I have requested the Union minister to also read the report of two Uttar Pradesh ministers," he said.
Earlier, Singh gave a break up of deaths taking place per day to make his point that the number of deaths had not gone up in August this year.
He said in all, there were 577 deaths in August 2014, 668 in August 2015, 587 in August 2016 and 133 deaths in August 2017 up to now.