Centre plans water-efficiency 'star' rating for washing machines, purifiers
Oct 02, 2019 06:25 AM IST
Fixtures such as showerheads, toilet systems for household and commercial complexes, and plumbing products, will display such a rating allowing consumers to compare products based on their water use.
The Narendra Modi government will implement a policy of rating common household appliances for water-consumption efficiency, part of a wider initiative to fix national water-use standards for various sectors of the economy, an official said, requesting anonymity.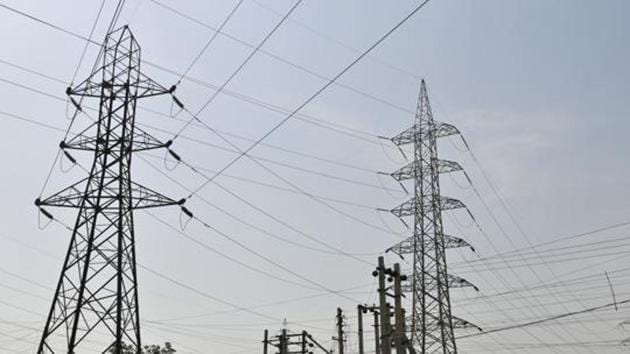 The household sector rating will be similar to the one India has already successfully implemented for power-consuming consumer durables. For instance, items such as air-conditioners and refrigerators, among other devices, come with "star" energy efficiency ratings information on their packaging. The higher number of stars denotes greater energy efficiency or lower power consumption.
A programme to implement a similar rating for water use is intended to cover most items consuming water, such as washing machines, water-based coolers, bathroom fitments, flush tanks, coolers and water purifiers etc.
Fixtures such as showerheads, toilet systems for household and commercial complexes, as well as plumbing products, will also display such a rating. This will allow consumers to compare products based on their water use before they make a purchase.
India set up a Bureau of Energy Efficiency in 2002 under the provisions of the Energy Conservation Act, 2001, which pushed strategies on self-regulation industry standards leading to energy-use ratings for most branded appliances.
"A similar national bureau will be created soon to oversee the system of rating goods that run or use water," the official cited above said.
Such a water bureau was first proposed by the erstwhile Planning Commission under the 12th Plan Period (2012–17). But the country does not have such a system so far.
Water is one of the country's scarcest resources and 256 districts are severely water-stressed, according to official estimates. In 2015, 163 million Indians lacked access to clean water, the highest for any country, according to the NGO WaterAid.
"Water efficiency is a good idea but it is tougher and more complex to have water-use rating on appliances than energy ratings. First and foremost, the unbranded market for water consuming devices is far bigger," said Himanshu Thakkar, coordinator, South Asia Network on Dams, Rivers and People.
Secondly, according to Thakkar, electricity is a "purely human-produced commodity and has a fixed market value". He added: "Neither is true for water."
According to the plan, appliances will display information on how much water it consumes on an average to carry out its core functions. For instance, popular models of automatic reverse-osmosis water purifiers draw in untreated water from its supply source to regularly self-clean its filters. An efficient water purifier that uses less water for this function will have a higher rating than one that uses more water.
The government is finalising the setting up of a body similar to the Bureau of Energy Efficiency, which will then have a mandate to devise strategies to make consumer durable firms display water efficiency of their products as part of self-regulation, the official quoted in the first instance said.
It is also planning similar efficiency standards for water use for non-household economic sectors, such as agriculture and industry.