Uttarakhand CM announces crackdown on slaughterhouses
Updated on Aug 11, 2018 11:00 PM IST
Noting that raising cows can strengthen the finances of farmers, Uttarakhand chief minister Trivendra Singh Rawat said shelters and sheds are being built to accommodate all stray cows.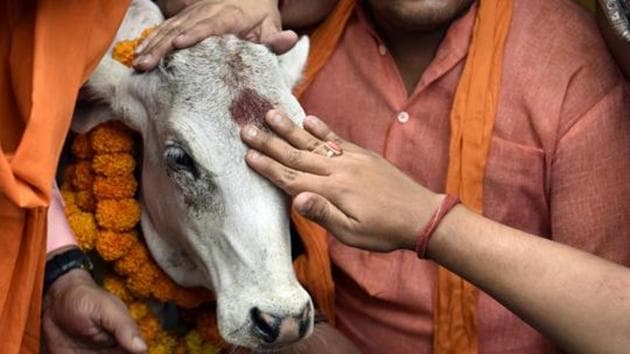 Uttarakhand chief minister Trivendra Singh Rawat on Saturday said no slaughter houses would be allowed in the state nor would new licenses be issued.
"In keeping with the law under which slaughter of cow and its progeny has been has been banned, we (government) will not allow slaughter houses in the state," Rawat said, referring to the Uttarakhand Protection of Cow Progeny Act. "Similarly, shelter houses would be set up across the state before the commencement of Mahakumbh Fair in Haridwar in 2021 to provide shelters to stray cows," he added.
Rawat was speaking on the occasion of signing of an agreement between Uttarakhand Livestock Development Board (ULDB) and Ingurang L L C Sexing Technologies, a USA based company for production of sex-sorted semen. As per an official's note, it is the only company in the world having expertise in sex-sorting semen technology. Rawat said no new licenses would be allowed for setting up slaughter houses. "Similarly, all licenses which had been issued in the past will also be cancelled," he said, adding the previous (Congress) government had granted permission to set up a slaughter house in Manglore (Haridwar) in 2016.
"The district magistrate has been instructed to cancel the order in question", he said.
"Special police squads has been set up for cow protection in Dehradun, Haridwar and Udham Singh Nagar," Rawat further added.
Talking about the fact that treating cows as mother is often associated with the BJP's ideology, Rawat said that such an ethos exists even in several countries. The CM also added that cow shelters would be built across the state before 2021.
Personalise your news feed. Follow trending topics