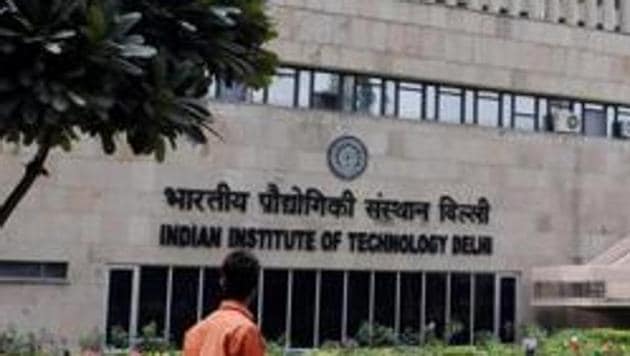 IIT-Delhi wows with innovations on Open House Day
UPDATED ON APR 21, 2019 06:23 AM IST
From security system that detects changes in pressure to ring an alarm, to a device that could help the paralysed to move again, the IIT-Delhi showcased around 60 innovations by its students and faculty on Saturday.
Naga Jayant, an M Tech student and a co-inventor of the security system, said users can activate the system using their mobile phones."Users can fix these activated pressure sensors on valuables such as gadgets, vehicles and jewellery. If there is any pressure built on them, the burglar alarm will start beeping immediately and the user will also get a message on her or his mobile phone,"
With the "intelligent vehicle monitoring system", developed by postgraduate students Anshuman Singh and Pardhi Chandan, any monitoring body can detect drivers who use the mobile phones while on
the move.
"It is based on Global System for Mobile (GSM) communication technology. If it's installed in a vehicle it will automatically send signals to the authorised person whenever the driver is using the phone while the vehicle in motion," said Singh.
Among the other innovations put up on display during the event, its 15th Open House Day attended by 5,000 students from 100 schools of Delhi-NCR, was a technology to "remote-control" the nervous system.
"The technology can be application in case if the lower body of a person is paralysed by some accident or in early stage of motor neuron diseases but the brain in intact. Using this technology, one can send signals from the brain using EEG (Electroencephalography) to stimulate the muscle and can help initiate some movement in the limbs like lifting and twisting an arm or leg a little and clenching fists," said Tapan K Nayan, an assistant professor at IIT-D's school of biological
sciences.
Some of the other major projects developed by students and faculty included a foldable bed for "bed-ridden" patients, a height-adjustable wheelchair, a staircase climbing aide for disabled people and foldable bicycle.
IIT-D director V Ramgopal Rao on Saturday said that the institute is focusing on developing technologies having some social impact. He has also announced to introduce "professors of practice" initiative at the institute. "The IIT-D senate has already approved the programme under which experts from the industries having more than 10-years of experience will be encouraged to come and teach students at the institute. They will be participating in researches as well. Most importantly they will not need any PhD for this," he said.
Close