'Depressed' IIT Kharagpur 4th-year student commits suicide
Updated on May 08, 2017 09:14 AM IST
A fourth year student of aerospace engineering at IIT Kharagpur allegedly committed suicide in his hostel room on Friday. Police suspect depression pushed him to end his life.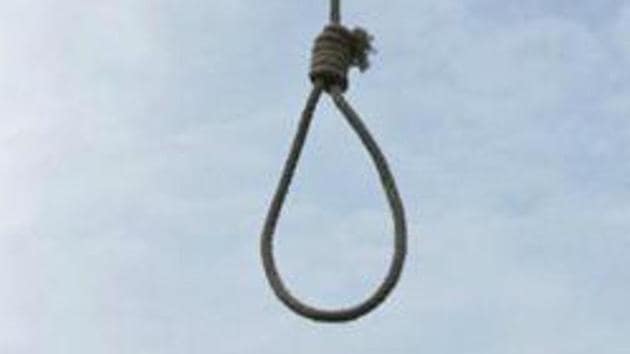 Hindustan Times, Midnapore |
Koushik Dutta
A fourth-year engineering student at IIT-Kharagpur was found hanging in his hostel room late on Friday night, the latest in a string of similar deaths at premier institutes that have been blamed on high stress and mounting depression.
Sources said Nipin N, a fourth-year student of Aerospace Engineering, allegedly killed himself because of depression. He hailed from Kerala.
The death jolted the institute, considered among the best technical schools in the country that saw a third-year-student's body found besides the railway tracks just last month.
College authorities had said that mental depression drove Sana Shreeraj, a third year student of electrical engineering, to suicide. Shreeraj, 20,hailed from Tekkali of Srikakulam in Andhra Pradesh and stayed at Lala Lajpat Roy hostel in the campus. But his father had said his classmates tortured him, which forced the student to commit suicide.
India's premier engineering and technical institutes have seen a rash of such deaths in the past couple of years, raising questions about the high-pressure environment young students were being subjected to.
In March, a student of IIT Delhi jumped off from the fourth floor of a hostel inside the campus. Nitish Kumar Purti, an engineering physics student had joined IIT Delhi in 2016. Police said Purti was depressed as he was forced to take up the course and was unable to cope with the pressure.
The same month, a final-year engineering student of NIT Warangal in Telangana allegedly committed suicide by jumping from the fifth floor of his hostel building on Sunday evening.
Authorities have tried several measures but have struggled to cope with the rising tide of such deaths, attributed also to the lack of counseling and support services on campus. IIT-Madras instituted a probe last year after two women committed suicide inside campus. Also last year, at least eight students killed themselves in Kota, Rajasthan's entrance test coaching hub.