Panel to scrutinise impact of Russia sanctions on India's economy
As the Ukraine conflict deepens, India has stepped up efforts to secure critical imports from Russia, particularly potassium chloride (popularly known as muriate of potash), a key fertiliser, and sunflower oil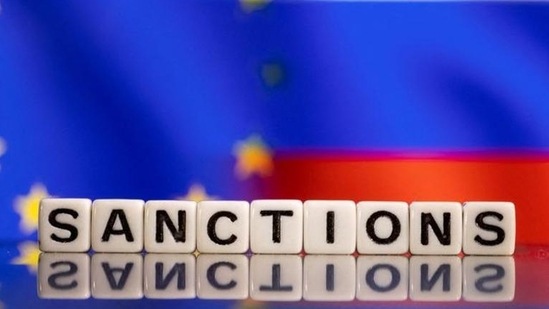 Updated on Mar 10, 2022 12:55 AM IST
A top interministerial panel has been formed to scrutinise a barrage of economic sanctions imposed by the West on Russia following its invasion of Ukraine and their likely impacts on India's economy, an official familiar with the development said.
As the Ukraine conflict deepens, India has stepped up efforts to secure critical imports from Russia, particularly potassium chloride (popularly known as muriate of potash), a key fertiliser, and sunflower (edible) oil.
Led by economic affairs secretary Ajay Seth, the high-level panel also includes top bureaucrats of the ministries of food and consumer affairs, fertilisers, commerce, external affairs, agriculture and petroleum.
The panel is scouring for avenues to set up a rupee-ruble bilateral payment system to escape a wave of unprecedented sanctions on Russia, which have crippled the former Soviet state's financial system.
"Official talks with Russians will be needed to set up an alternative payment mechanism but the government will be given various options after a comprehensive review of the sanctions," the official cited above said, requesting anonymity.
India fears disruption to supplies of murate of potash ahead of its main summer-sown kharif season could hobble its farm sector, which is a major source of income for half of the country's population.
The Russia-Ukraine conflict has already begun hurting Asia's third-largest economy, which had only started to revive after a pandemic-induced recession in 2020-21. On Monday, the rupee sunk to a record low to 76.9, falling 1% against the dollar as oil prices soared.
At least $400 million of payments and receivables by Indian exporters to Russia are now stranded because the sanctions have cut off Russia's ability to transact in dollars, the currency for international payments. Russian banks have been severed from a global payments highway known as SWIFT.
The panel has representatives from the Reserve Bank of India, which is looking to designate a smaller Indian bank with minimal exposure to dollar or euro transactions, where a Russian bank could open an account because the sanctions don't prohibit a rupee-ruble exchange system, the official said.
India had successfully used a similar payment system to pay for oil imports from Iran when that country faced sanctions from the West. At that time, the UCO Bank was set up as the main payment gateway.
An alternate mechanism for payments, however, is not easy to set up. While the idea is that a Russian bank will set up a so-called "vostro account" in an Indian bank and both countries will deposit a certain amount to guarantee for payments to importers and exporters, determining the rupee-ruble exchange rate will be a key challenge.
"One reason is that even if a rupee-ruble exchange rate is pegged to the dollar for determining a notional exchange rate, we must keep in mind that the value of ruble is continuously sliding vis-a-vis the dollar," said Amarendra Patil, a trade economist who formerly taught at the Indian Institute of Foreign Trade.
"This could make the payment system ineffective because of continuous erosion of one of the two currencies (ruble)," he added.
The government, which last week reviewed stocks of fertilisers, is scouting for alternative suppliers to fill the fertiliser gap at prices similar to those charged by Russians.
According to official data, 11-11.5% of total imports of edible oils and fertilisers are sourced from Russia-Ukraine region. The two countries also account for over 90% of sunflower oil imports. Within a basket of fertilisers India imports, Russia accounts for over 17% of MOP (muriate of potash) and 60% of NPK (nitrogen, phosphorus and potassium).
"In response, the government is identifying alternate supply sources for both edible oils and fertiliser, although these will be expensive," said Sonal Varma, an analyst with Nomura Holdings, a global financial advisory and securities firm, in a research note.
Close Story
Personalise your news feed. Follow trending topics