'It's a beginning': Tikait says won't return until laws repealed in Parliament
Updated on Nov 20, 2021 03:43 AM IST
Speaking to HT over the phone Tikait said that multiple issues are pending, including the legalisation of Minimum Support Price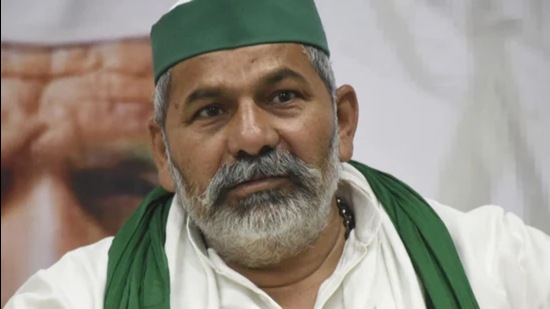 Prime Minister Narendra Modi's announcement saying the government will withdraw the three farm laws enacted last year is just a beginning and the protesting farmers will return to their homes only after Parliament approves the roll back, Bharatiya Kisan Union leader Rakesh Tikait said on Friday.
Tikait, who emerged as a key face of the agitation the legislation, said multiple issues including the legislation for Minimum Support Price (MSP) remain pending. He added Modi did not speak about this and reiterated they will return from the protest sites only when all their demands are met. Tikait said farmers would not take announcements seriously until Parliament approves the repeal.
He added a meeting of Sanyukt Kisan Morcha, the umbrella body of farmers spearheading the protests, will be convened on Friday to discuss and review the development. "Further course of action will be decided accordingly," said Tikait. He added over 600 farmers have sacrificed their lives to strengthen and carry forward the movement against the laws. "...we need to honour their sacrifice while taking any decision," he told HT over the phone.
In a tweet in Hindi, Tikait said, "The agitation will not be taken back. We will wait for the day when the farm laws will be scrapped in the Parliament. Along with the MSP, the government should also discuss other issues of farmers."
Thousands of farmers have been campaigning at Delhi's borders seeking the repeal of the three laws enacted in September 2020 to liberalise agricultural trade. They maintained the laws will leave them at the mercy of big corporations, who will dictate prices and wean them off state support. The government argued the laws will alter an existing state-backed market system and free up farm trade, boost investments in the farm economy and raise incomes.
The protests broadened into a larger movement against the ruling Bharatiya Janata Party's policies.