Jind youth killed over elder brother's inter-caste marriage
Jun 25, 2018 10:55 AM IST
Dalit neighbours picked up fight with Jat victim's family over his brother's wedding to a lower caste girl and attacked them with lathis and farm implements, leading to his death.
A 23-year-old man was killed in Jind by his neighbours who were upset at his elder brother's inter-caste marriage, the police said on Saturday.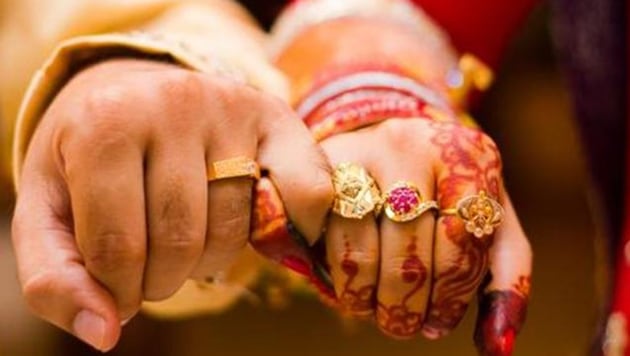 The deceased has been identified as Sompal Singh, the youngest of the three brothers. He worked as a labourer.
Sompal's elder brother Satyawan, a Jat, had married a Dalit girl three years ago against her family's wishes. This had upset their Dalit neighbours in Chandralok Colony, who often fought with them over petty issues.
On Friday night, Sompal's eldest brother Ramjeet was walking near his house after dinner when his drunk neighbour Satish Kumar confronted him and started abusing him for bringing a Dalit girl home. As per Ramjeet, Satish said, "Your brother Satyawan made a mistake by going in for love marriage with a girl of our caste. He will have to pay for it."
Ramjeet said he had a minor scuffle with Satish after which both of them went home.
"I had just reached home when Satish along with his family members reached our house with lathis and sharp agricultural implements. They shouted that they will teach us a lesson for bringing a girl of their community to our home. My youngest brother Sompal came out of the house hearing the noise and Satish's family brutally attacked him with lathis and sharp implements on his head. Satyawan, his wife Neelam and I were also beaten up when we tried to save Sompal," said Ramjeet.
He said the accused ran away when other neighbours gathered outside their house and called the police. The family rushed Sompal to a hospital where doctors declared him brought dead.
Based on the complaint, the police registered a case against seven members of Satish's family, including his wife and two other women, under Sections 148, 149, 302 and 323 of the Indian Penal Code.
Inspector Dinesh Kumar said Satish and his brother Deepak have been arrested while other five accused are on the run.
"None of the accused is related to Satyawan's wife, so there is no clear explanation as to why they were so angry about the marriage that they could kill someone over it. It has been found that accused were drunk. Things will be clear after interrogation," Kumar said.