Job offers, financial aid pour in for acid attack crusader Laxmi Agarwal
Sep 20, 2018 07:50 AM IST
Activist Laxmi Agarwal, the poster girl for acid attack survivors in India, was battling through the most trying times of her life. Abandoned by her live-in partner and jobless for a year, she was soon going to be homeless as she couldn't pay the rent of her two room house in Laxmi Nagar.
Acid attack survivor and activist Laxmi Agarwal's phone has not stopped ringing since Tuesday. Till that morning, the 30-year-old was struggling to make ends meet – she has a three-year-old daughter and a dependant mother, and was house- and job-hunting.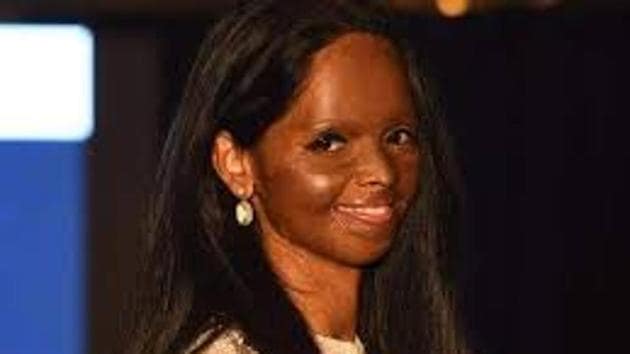 Within a day of her story being published in the Hindustan Times, though, Agarwal, who has been unemployed for a year now, has been flooded with job offers. Financial aid has poured in from all quarters, including actor Akshay Kumar who transferred Rs 5 lakh into her account after reading the story. Agarwal is overwhelmed. "I can't express how I feel... my daughter and I are not alone. I have got more than 200 calls since yesterday. Many have written to me on social media, wanting to send help."
"A man deposited Rs 10,000 in my account at 2am last night; another social media user from Kashmir who didn't want to be named sent me Rs 15,000. A journalist sent Rs 16,000. In all, I have received around Rs 50,000 through social media so far and a number of people are asking for my account number," says Agarwal.
She stays in a two-room accommodation in east Delhi's Laxmi Nagar and had separated from her live-in boyfriend — a fellow activist and the father of her daughter — Alok Dixit a few years back.
In the story published on Tuesday, HT detailed how Agarwal was worried about a possible eviction due to her inability to pay the higher rent her landlord was demanding.
Kumar, who has starred in a number of films based on social issues, says: "My contribution is a very small gesture. I am embarrassed to even mention it. The idea is that Laxmi should be able to search for a job with dignity, without having to worry about paying house rent or stressing about not being able to provide a nutritious meal to her baby. I wish people realise that when a person is in need of livelihood, medals, awards and certificates don't pay the bills. It's important to support through practical means."
In her interview with HT, Agarwal said the despite receiving a number of awards, walking the ramp and giving motivational talks, she had no money to even meet her basic needs.
Dixit, for his part, said he was helpless and did not have money to support their child.
A trained beautician, Agarwal says she has received 15 job offers within just 24 hours of the publication of the story. "I can't believe that there are so many compassionate human beings. I am making a list of all the offers and will be going for meetings soon."
Among those who have offered Agarwal help with employment is the owner of a hair and makeup academy who has proposed to make her the head of a salon after she completes a paid internship and also offered to sponsor her daughter's schooling; the president of Rotary Club of New Delhi who has promised to arrange for a skill enhancement training; and a jewellery designer who has assured Agarwal of providing for her daughter's education.
Agarwal was injured and her face disfigured after a stalker threw acid at her in 2005. Multiple corrective surgeries later, she went on to become a well-known crusader against the crime. In 2014, she received an award from then US First Lady Michelle Obama. Along with Dixit, Agarwal co-founded an NGO where she was working as a director until last year, when she quit on account of some differences with her former partner.