Jobs not lacking, issue is lack of data on jobs, says PM Modi
Hindustan Times, New Delhi |
HT Correspondent
Jul 02, 2018 11:57 PM IST
In an interview with Swarajya magazine, PM Narendra Modi said the traditional matrix of measuring jobs is "simply not good enough to measure new jobs in the new economy of New India".
The economy was in much worse shape than he had imagined when he took over in 2014 and, in fact, some budget numbers put forth by the previous United Progressive Alliance (UPA) government were even "suspicious", Prime Minister Narendra Modi said in an interview to Swarajya magazine.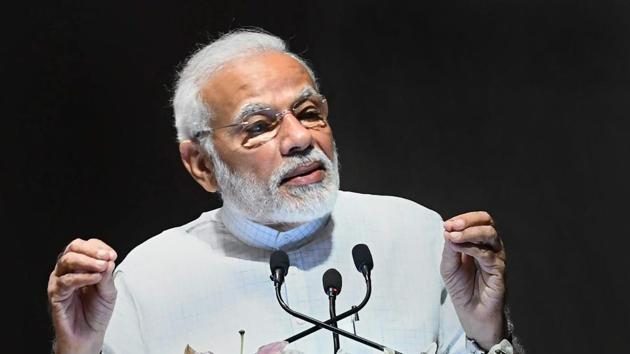 Modi spoke about a range of issues from job creation to the farm crisis in the interview and also commented on the recent failure of the government to find buyers for Air India (AI).
"On this issue, more than a lack of jobs, the issue is a lack of data on jobs. Our opponents will naturally exploit this opportunity to paint a picture of their choice and blame us," said Modi, indicating that jobs have been created but not measured.
Commenting on the AI divestment that had to be deferred following lack of interest from buyers, Modi said a difference needs to be made between a lack of interest from buyers and the lack of decisive policy decisions.