Justice Katju apologises for slamming Supreme Court judges on Facebook
Former SC judge Justice Markandey Katju tendered his unconditional apology before the Supreme Court on a Friday for writing a facebook post criticising the top court judges and their judgement in the Saumya-murder case.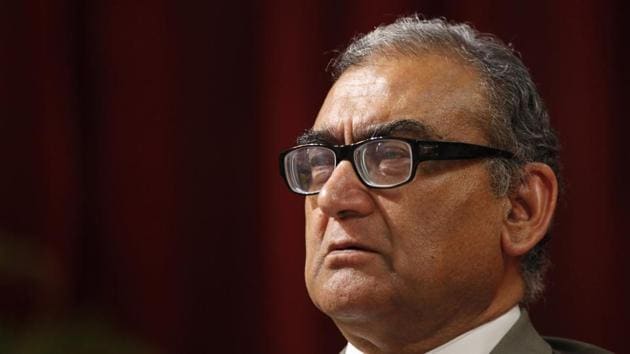 Updated on Dec 10, 2016 12:35 AM IST
Former Supreme Court judge Justice Markandey Katju apologised to the top court on Friday for writing a Facebook post criticising its judges and their order in a case of rape and murder.
In a two-page application, Justice Katju said he respected the judiciary and had deleted the post.
"I am ready to read out the apology before the open court," Justice Katju's application said, requesting his plea for quashing contempt proceedings be heard before the winter break.
The court is yet to react to his application. Proceedings against Katju, often in news for his controversial comments, can only be scrapped if the apology is accepted.
The court will close for winter vacations on December 16 and reopen on January 3.
The court had in November issued a contempt notice to Katju for "intemperate" language and "scandalising" the judiciary.
He had criticised the judgment that commuted to life term the death sentence awarded to Govindachamy, a Kerala resident. Govindachamy had not murdered but only raped 23-year-old sales representative Soumya, the court ruled while dismissing petitions filed by the Kerala government and victim's mother against a high court order clearing Govindachamy of the murder charge.
In his Facebook post, Katju said the judgement was laden with fundamental flaws. On Friday, he urged the Supreme Court to close the contempt proceedings against him.
A bench headed by Justice Ranjan Gogoi agreed to look into the submission made by senior advocate Rajeev Dhavan, on behalf of Justice Katju, seeking an early hearing.
Close Story