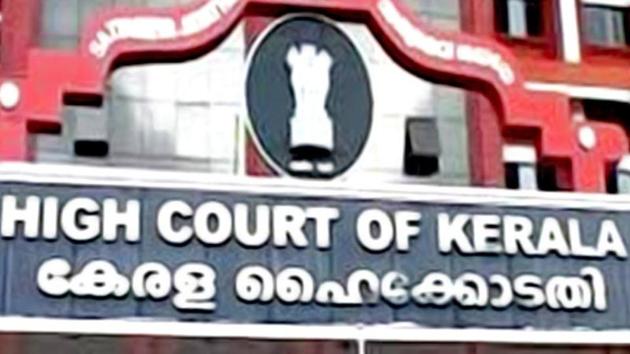 Kerala HC division bench stays CBI probe into murder of Youth Congress leader
The murder of the young leader caused embarrassment to the ruling CPI(M) party, which initially distanced itself from the cold-blooded murder.
UPDATED ON MAR 14, 2018 05:11 PM IST
A division bench of the Kerala high court on Wednesday stayed an earlier order for a probe by the Central Bureau of Investigation into the murder of a Youth Congress leader allegedly by activists of the ruling CPI(M), in a big relief to the state government that opposed handing over the case to the agency.
Shuhaib, the 28-year-old Youth Congress' Mattanoor block secretary, was allegedly attacked by a group of CPI(M) workers with sharp-edged weapons on February 12 in trouble-torn Kannur and he succumbed to his injuries a day after. An autopsy revealed that he had received 37 stab wounds.
A single bench of the high court overruled the state government's opposition last week and handed over the probe to the central agency, saying there were many loose ends in the inquiry conducted by the state police.
The government questioned the single bench order, saying the court arrived at a conclusion without taking note of the ongoing investigation and not hearing its version in the case.
It also contended that the special investigation team, set up to probe the murder, arrested 11 people in connection with the case and recovered the weapons used in the crime.
The single bench judge, justice Kamal Pasha, did not have any material other than newspaper reports and the FIR produced along with the writ, it argued.
The division bench accepted the state government's views and observed that it will hear the case in detail on March 23.
However, Shubaib's father and Congress party said they will challenge the latest order in the Supreme Court.
"It seems the government wants to shield the guilty that is why it is opposing the CBI probe. We will move the Supreme Court soon," said state opposition leader Ramesh Chennithala.
The murder of the young leader belonging to the minority community caused embarrassment to the ruling party, which initially distanced itself from the cold-blooded murder. But all the arrested were active workers and office-bearers of the party.
The Congress later released the photos of some of the accused with chief minister Pinarayi Vijayan and Kannur district secretary P Jayarajan.
Kannur has earned notoriety for clashes between supporters of Left parties and right-wing organisations. More than 200 persons belonging to both, RSS and CPI(M), were killed in the three-decade-long bloodbath in north Kerala district.
The district, however, witnessed an attack on a Congress leader after a long time.
Close