Why children are at risk of sexual violence in schools: We have rules, but no vigil
Hindustan Times, New Delhi |
A Maryam Alavi
Sep 14, 2017 11:43 AM IST
Guidelines exist but schools must ensure they are followed and monitored on a regular basis.
Two brutal assaults in quick succession shook the country and brought protesting parents out on the streets. A seven-year-old boy was found with his throat slit in a private school in Gurgaon, minutes after his father dropped him there. A day later, a five-year-old was raped in the washroom of her Gandhinagar school. The question that is now gaining currency is: how safe are our children?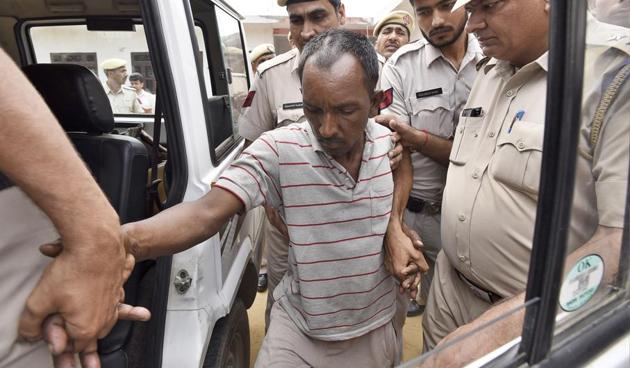 The answer is troublesome. According to the National Crime Records Bureau (NCRB), 8,800 cases were filed under POCSO Act, the law dealing with sexual assault on children, in 2015. On an average, that is at least one case registered every hour. In 94.8% of the cases, the children identified a "known person" as their attacker. The NCRB does not classify cases on the basis of where alleged assaults took place but given that children spend approximately eight hours a day in school or in transit to school, the probability that they were attacked there is high.
Some of the most prominent cases of child abuse in recent years have taken place at schools.
In Mumbai in January 2013, a three-year-old student of a posh Juhu-based ICSE school was sexually assaulted by a bus cleaner within the school premises. In Bangalore a year later, a six-year-old was allegedly raped by two staffers of a private school.
Reactions to these incidents have usually been kneejerk. The Bangalore City Police issued guidelines asking institutions to install CCTV cameras. School vehicles were fitted with GPS tracking devices, and managements were advised to run background checks on employees. In Mumbai, too, several schools deployed surveillance cameras, but the state is yet to come up with a formal policy.
RULES YES, MONITORING NO
"More than 30,000 of our teachers are trained every year in Delhi, and we always have a module on child abuse: how to recognise tell-tale signs, when and how to intervene, and how to prevent it," said Soumya Gupta, the director of education.
The Delhi Commission for Protection of Child Rights (DCPCR) set out a few guidelines in 2013, including an order for every institution to put in place a Child Protection Policy.
Arun Mathur, who served as the chairperson of the DCPCR until earlier this year, thinks the guidelines are a good start, but believes there is still work to be done.
"The biggest problem is that nobody is monitoring it. There is no compliance that is being ensured. Nobody takes this seriously unless some incident happens... The principal of every school, the director and deputy director of the DoE should ensure that a child protection policy is maintained and followed," he said.
A government school vice principal in Delhi agreed that while their school has a policy, little was being done to ensure that the rules — which restricted entry, required police verification for new hires, and dissuaded students to come to school too early or stay too late – were being followed. "Nobody has ever come to check if we have such a policy or not. It is usually up to the principal to ensure that it is there and it is implemented," said the vice principal.
"CCTVs are good, but they are not the answer to everything. There is always the question of privacy, because of which we can't have cameras in toilets, and these are the spaces where many such incidents have taken place," said Mathur.
But Ashok Pandey, the principal of Ahlcon International School and the chairperson of the National Progressive Schools Conference, said he believes that CCTV cameras are an important start.
"The question is, what is the maximum we can do? Yes, we can't use cameras to see what happens inside toilets, but it can tell us who is entering and exiting. Human vigilance needs to go hand-inhand with the technological support," he said.
WAY FORWARD
With the chasm between policies — some states such as Maharashtra are yet to require schools to spell out their security measures — being high, Mathur believes the government must step in to ensure schools take security seriously.
"It is probably high time, that the women and child development departments, the nodal department for the implementation of POCSO and Juvenile Justice Act, education and health departments, along with the police revisit our schools," Mathur said. A monitoring body that regularly checks how policies are implemented can be one of the beginning steps to make our children safer.
(With inputs from Mumbai and Kolkata bureaus)