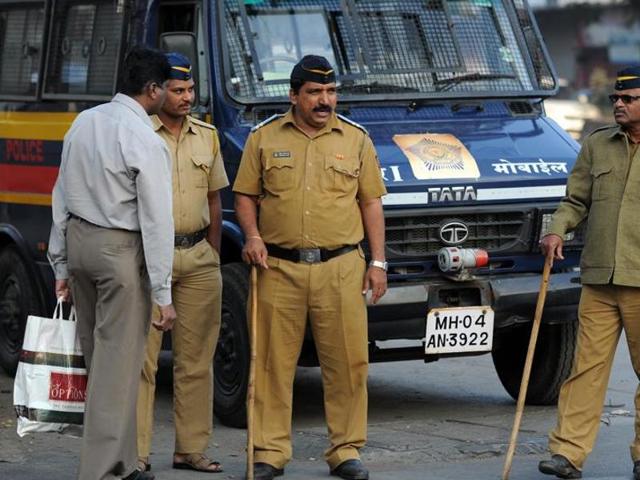 Not just 'thulla': What Indians like to call cop on the street
Using defamatory nicknames for the police is quite common in India.
UPDATED ON JUL 13, 2016 07:26 PM IST
Delhi chief minister Arvind Kejriwal had a proverbial foot-in-mouth moment last year when he referred to a local policeman as 'thulla', a slang commonly used in several north Indian states to refer to policemen, on a national news channel.
Kejriwal choice of the term had policemen up in arms.
The Delhi HC on Wednesday stayed a summon issued by a trial court against Kejriwal in a criminal defamation case for allegedly making the derogatory remark. The court asked Kejriwal to explain the meaning of 'thulla' on the next date of hearing on August 21.
But the Aam Aadmi Party chief is not the only one to use a slang for policemen. Using defamatory nicknames for the police is quite common in India.
Here are how our policemen are 'fondly' referred to in different parts of the country:
Thulla
'Thulla' is an extremely popular term used for policemen across north India, including Delhi and the National Capital Region (NCR). The term is most widely applied to a person who is 'not capable of delivering on the work given to him or someone who does not do his work honestly.'
In some parts of eastern India, a sack made of jute fibre is called 'thulla' that resembles the brown starched uniforms police constables wear in many parts of the country and has presumably earned them the name. This theory is, however, open to speculation.
Pandu, Mama, Kaka
Liberally used across Maharashtra, policemen are often called 'Pandu', 'Mama' or 'Kaka'.
'Pandu' comes from a 1975-Marathi movie Pandu Hawaldar, in which the then cult actor Dada Kondke played the eponymous police constable.
Mama or Kaka, literally maternal or paternal uncle, is played as a personal 'relation' card to get away with a red-light jump or an over-speeding ticket.
Mama or Mamu is also used by people in West Bengal, Tamil Nadu, Chandigarh, Odisha, Jharkhand and Assam.
In Tamil Nadu particularly, a person sentenced to jail is said to be going to 'mamiyar veedu' or the 'in-laws house', which is why a policeman is referred to as 'mama'.
Ponda
Used in Kashmir, 'ponda' is derived from the British pound and implies that policemen can be bought off easily through a bribe.
Khatmal
Khatmal literally translates to bed bug and is a commonly used slang in Hyderabad.
Cricket expert Harsha Bhogle tweeted in 2014 asking his followers if 'Anybody still calls Hyderabad policemen "khatmal"?'
More names
'Maatia kukura' that literally translates in English to 'khaki dog' is the seething insult to an Odia policeman. The rowdy behaviour of the policemen has earned them this nickname.
Gujaratis call policemen 'tholo' that sounds similar to 'thulla' and Manipuris use 'thana' to refer to the local cop.
Close