SC should allow re-verification for a fair NRC: Assam minister Himanta Sarma
His Bharatiya Janata Party (BJP), which rules Assam, separately said the government will bring in a legislation to safeguard the excluded Indian citizens if foreigners' tribunals (FTs) deliver adverse judgments against their appeals.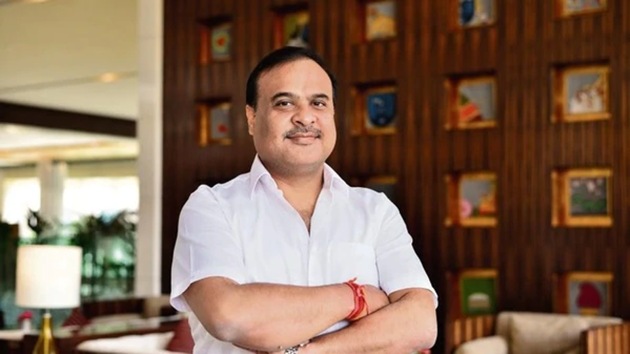 Updated on Sep 01, 2019 01:00 AM IST
Hindustan Times, Guwahati |
HT Correspondent
The final version of Assam's National Register of Citizens (NRC), which excluded a little over 1.9 million people, did not feature names of many people who came from Bangladesh before 1971, state finance minister Himanta Biswa Sarma said on Saturday, alleging that authorities did not accept refugee certificates.
His Bharatiya Janata Party (BJP), which rules Assam, separately said the government will bring in a legislation to safeguard the excluded Indian citizens if foreigners' tribunals (FTs) deliver adverse judgments against their appeals.
Only those who can demonstrate that they or their ancestors were in India before March 25, 1971, the year in which hundreds of thousands of people fled Bangladesh as it split off from Pakistan, could be included in the list in the exercise monitored by the Supreme Court. "Names of many Indian citizens who migrated from Bangladesh as refugees prior to 1971 have not been included in the NRC because authorities refused to accept refugee certificates," Sarma said on Twitter. "Many names got included because of manipulation of legacy data as alleged by many," he added.
Those excluded have 120 days to prove their citizenship at the quasi-judicial bodies known as foreigners' tribunals. If ruled to be illegal immigrants there, they can appeal to higher courts.
Those who have been rejected by the tribunals and have exhausted all other legal avenues can be declared foreigners and, in theory, be placed in one of six detention centres. Ten such new camps have been announced. Resentment against illegal immigrants has simmered for years in Assam, with residents blaming outsiders, many said to come from neighbouring Bangladesh, for stealing their jobs and land.
Sarma, the convenor of the National Democratic Alliance's North East wing NEDA, also said the top court should allow at least 20% re-verification of the names in border districts and 10% in the rest of Assam as requested by the BJP-ruled state and central governments earlier. Both the governments appealed the top court twice for sample re-verification to find out wrongful inclusions, especially in districts bordering Bangladesh, and exclusions in NRC. Earlier this month, the court said the entire NRC exercise cannot be ordered to be re-opened on the basis of certain parameters.
The government will provide legal support to the excluded people, Assam parliamentary affairs minister Chandra Mohan Patowary told news agency PTI.
"One thing is sure that many genuine Indians were left out of the NRC. However, they don't need to panic or worry. They can appeal in the foreigners' tribunals," he said.
At a press conference, the BJP stressed that the party did not trust the updated NRC, and appealed its governments, both at the Centre and the state, to conduct a nationwide exercise.
"We do not trust this NRC. We are very unhappy. We appeal the central and state governments to prepare a national level NRC," BJP Assam president Ranjeet Kumar Dass said.
Dass said many refugees coming to India before 1971 were not included and people with surnames such as "names like Saha, Ganguly, Biswas etc. were intentionally" excluded from the final version of NRC, believed to be a proof of indigenous identity.
"The expectation among large sections of people and civil society organisations was that more foreigners would be identified by the NRC," said political commentator Rajeev Bhattacharya, adding that this impression was shaped by both historical factors and the current situation. "Illegal immigration from East Pakistan and Bangladesh has been a constant theme in the state's politics for the past several decades."
He added that while most people, including the BJP, said foreigners have enrolled their names through fake documents, some have also said that a large number of migrants managed to escape the NRC, fearing that they would be identified. "Many have also cast aspersions on the process itself and the role of a section of government employees and date entry operators who were engaged in the process."
The All Assam Students' Union, meanwhile, said it was unhappy with the figure of exclusions in the list and will move the Supreme Court. "We are not happy at all. It seems there were some deficiencies in the updation process. We believe that it is an incomplete NRC. We will appeal to the Supreme Court to remove all the faults and discrepancies in this NRC," said AASU general secretary Lurinjyoti Gogoi.
Close Story