Odisha tribal school, one of country's largest, found to be 'untidy, unhygienic': Govt report
Hindustan Times, Bhubaneshwar |
Debabrata Mohanty
Oct 28, 2017 12:57 PM IST
An inquiry conducted by the child welfare committee of Khurda district last month found congested living spaces, food that wasn't nutritious enough and broken toilets among other issues.
One of India's largest schools for tribal children allegedly has undernourished and anaemic children living in rooms that are untidy, stinky and unhygienic, an inquiry report by a government body has found.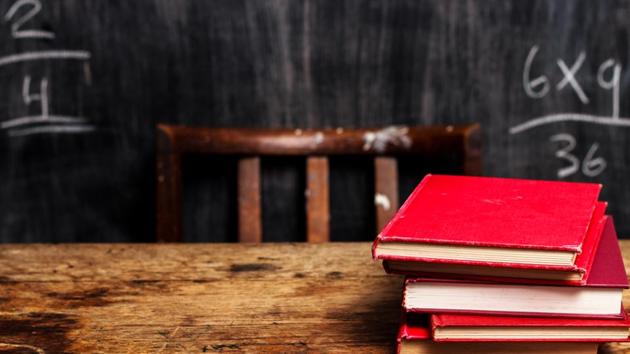 The Kalinga Institute of Social Sciences (KISS) in Bhubaneswar was established in 1993 and houses more than 25,000 tribal children. The institute has been praised by visiting dignitaries including Presidents, prime ministers and Union and state minister, with the media hailing founder Achyuta Samanta as a "poverty slayer"."As far as I know, KISS is the biggest such school in India," said Union tribal welfare minister Jual Oram.
Stay tuned with breaking news on HT Channel on Facebook.
Join Now
But an inquiry conducted by the child welfare committee of Khurda district last month said the children's living spaces were too congested and rooms not cross-ventilated. The food being served at the hostel was found to not have enough nutrition and children allegedly undernourished and anaemic, noted the report submitted to Khurda district collector earlier this month.
"There are no sufficient toilets available for huge number of children living in the hostel. Many of the bathrooms and toilets are left broken and need major repairing. As the sweeper comes once a week, the toilets are cleaned daily by the children," said Benudhar Senapati, a member of the inquiry committee.
Samanta sent a text message to HT saying he was away in his village on personal work and would be back in Bhubaneswar on Monday for a clarification. However, one of his spokesperson asked HT to ignore the inquiry report. "We have not seen it. But please ignore it," the spokesperson said. Repeated attempts to get a response to the report were unsuccessful.
The probe came after a complaint lodged by city-based activist Subhas Mohapatra in April this year that the tribal students were denied adequate standard of living and were illegally confined
"Children eat chuda(flattened rice) and sugar everyday at 7 am. After that they take a meal and go to the school. They come back from school at 4pm. They eat rice & curry at night. There is huge gap between two meals," said the report, a copy of which is available with HT.
The child welfare committee vested with the power of a judicial magistrate first or a metropolitian magistrate class under Criminal Procedure Code, 1973 is a statutory body under the Juvenile Justice (Care and Protection of Children) Amendment Act, 2006. The Child Welfare Committees are primary bodies for addressing needs of children in need of care and protection.
The school management said children's health check-up is done prior to their admission and there is a separate hospital for children, but the panel said it found no sick room. During the probe, 20 children were allegedly found to be suffering from tuberculosis.
The child welfare committee said it found the children had no freedom to play and even to watch the games. Small-size sanitary napkins were allegedly given to adolescent girls that made older girls uncomfortable during their menstural cycles.
The panel said the children belonged to poor families from tribal areas and had little knowledge of their rights and needs, and allegedly therefore, were happy with whatever amenities made available to them. "They are not given enough scope or opportunity to express their feelings and emotions. As there is no proper grievance redressal mechanism in the institution, the children suffer when they have any problem. There are several instances of children running away from the institution due to poor grievance redressal mechanism. Many times, the runaway children are produced before CWC, but no FIR is lodged," the report said.
The committee said it suggested regular inspections to improve standards of care, and reducing the number of students to match existing infrastructure.