Mahima Mishra, one of Odisha's wealthiest, accused of murder
Updated on Nov 21, 2016 12:19 PM IST
One of Odisha's richest businessmen has been named as the main accused in the murder of a shipping company executive earlier this year.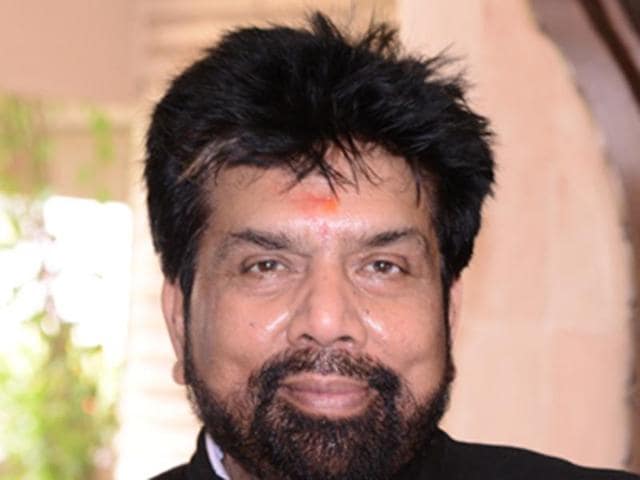 One of Odisha's richest businessmen has been named as the main accused in the murder of a shipping company executive earlier this year.
Mahimananda Mishra, who made his fortunes by providing labour for loading and unloading cargo – or stevedoring – at one of the busiest ports on the eastern coast, is wanted for the murder of an executive of the Seaways Shipping and Logistics Limited. Mahendra Swain was shot dead by hired killers on the morning of October 26, while he was on his way to his office in Paradip. The victim's brother, Rajkishore, named Mishra and three executives of his firm – Orissa Stevedores Limited – in his police complaint.
So far, police have arrested six men – including Congress leader Bapi Sarkhel – for allegedly harbouring and providing logistical support to the killers. Even as 63-year-old Mishra continued to elude the police, he filed an application seeking that the Odisha high court quash the lookout circular issued against him.
"Mishra's involvement in the murder is crystal clear. He hired the criminals, and there is clinching evidence to prove that," said inspector general of police Soumendra Priyadarshi, who has been supervising the investigation. "An amount of Rs 12 lakh was paid to the main killer, Rakesh Choubey, from Mishra's office in September. We even have evidence that Choubey was taken for a spin by Mishra in his personal jet."
Port sources said trouble started brewing in April last year, when Jindal Steel and Power Ltd cancelled its stevedoring contract with Mishra and awarded it to a consortium of three companies, including the Hyderabad-based Seaways Shipping and Logistic Ltd. The three companies formed a separate Utkal Stevedores Association to challenge the hegemony of Mishra's Paradip Port Stevedores' Association, which had been controlling all cargo operations at the port for over three decades.
The stakes were high for Mishra because Paradip port had become India's second-largest port in the last fiscal – handling a record 76 million tonnes of cargo. Moreover, the port authorities are working on a Rs 20,000-crore expansion plan intended at snatching the top position from Gujarat's Kandla port.
"Mishra's stevedoring association was a cartel that effectively decided cargo-handling rates at Paradip port, arm-twisting even major corporates like Tata and Jindal into paying high rates. If any stevedoring company tried to defy him, Mishra would ensure that his work comes to a standstill. His goons kept everybody terrorised," said a senior shipping executive of a cargo company in Odisha. Consequently, many such firms steered clear of Pradip port.
After Jindal awarded the contract to Utkal Stevedores Association, Mishra engineered a week-long shutdown of the port to protest the development. However, Paradip port authorities refused to succumb to his demands.
Matters came to a head in October, when Seaways Shipping bagged a two-year contract from the Steel Authority of India Ltd to handle eight lakh metric tonnes of limestone imports at Paradip port. "This was an affront to Mishra. Though he controlled 90% of the port's operations through friendly stevedoring companies in his association, he feared that his authority would be eroded if contracts are bagged without his nod. So he hired some people from Jamshedpur to eliminate Swain, and they started doing a recce from Vishwakarma puja this year," said a senior police officer, adding that Swain was even threatened over the phone by unidentified men.
Meanwhile, there is no sign of Odisha's stevedoring baron. "Mishra's phone became unreachable from the day after the murder. This proves his guilt to some extent," said a police officer.
Mishra, a post-graduate in Arts from Utkal University, launched his stevedoring company in 1978. In the years that followed, he diversified into hospitality, education, mining, automobile dealership, chartered aviation and construction – among others. According to shipping company officials, Mishra had even started stealing materials like coal, coke, flyash, gypsum and limestone from shipping consignments when stevedoring stopped being lucrative business.
Today, with a business empire of Rs 12,000 crore, he is rumoured to be Odisha's second-richest man.
Personalise your news feed. Follow trending topics