Quote, unquote: Raghuram Rajan on caution, flippancy and social media | New book
Sep 03, 2017 04:35 PM IST
'In the land of the blind, the one-eyed man is king.' The misquote that created controversy.
He enjoyed a mass appeal not normally associated with a central banker, a media darling as much for his intellectual calibre as for his handsome looks. Yet, Raghuram Rajan was wary of social media, often the preferred platform for motivated search for controversy. One of Rajan's oft-misquoted lines, 'in the land of the blind, the one-eyed man is king', triggered a row, as social media plucked those words out of context. In his new book -- a compilation of his speeches from his time at the RBI peppered with telling commentaries on what prompted each of them--Rajan talks about social media and why the 'one-eyed king' controversy underlined the flippancy of the medium. Here are some excerpts: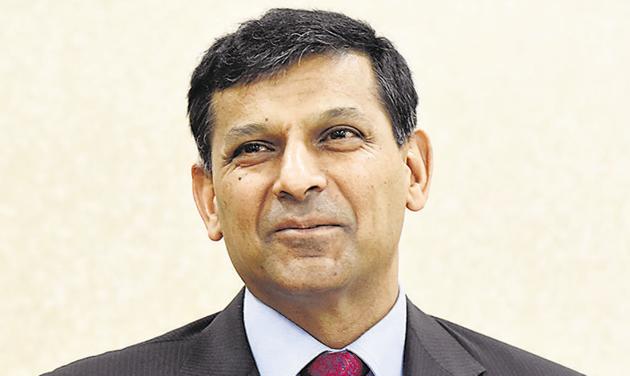 Social media does take a life of its own. In its world of alternative truths, the reality can get grossly distorted. Occasionally, in a game resembling Chinese Whispers, each commentator opined on what they thought I had said, based on a previous commentator's garbled version, without many bothering to find out what I actually said.
Speaking of being misunderstood, perhaps the greatest flak I got was for some comments I made at the end of a tiring day at the IMF meetings. I was being interviewed for MarketWatch by Greg Robb, whom I knew well. In the middle of a long interview, the question I was posed was:
MarketWatch: The Indian economy is the bright spot in the global economy. When other central bankers and finance ministers ask you for your secret sauce, what do you tell them?
My natural caution as a central banker as well as my concern that our recovery was work in progress suggested I should not boast. So here is what I said.
Rajan: Well, I think we've still to get to a place where we feel satisfied. We have this saying, 'in the land of the blind, the one-eyed man is king.' We're a little bit that way. We feel things are turning to the point where we could achieve what we believe is our medium-run growth potential. Because things are falling into place. Investment is starting to pick up strongly. We have a fair degree of macro-stability. Of course, not immune to every shock, but immune to a fair number of shocks. The current account deficit is around 1 per cent. The fiscal deficit has come down and continues to come down and the government is firm on a consolidation path. Inflation has come down from 11 per cent to less than 5 per cent now. And interest rates therefore can also come down. We have an inflation targeting framework in place. So a bunch of good things have happened. There are still some things to do. Of course, structural reforms are ongoing. The government is engaged in bringing out a new bankruptcy code. There is goods and services tax on the anvil. But there is a lot of exciting stuff which is already happening. For example, just last week, I was fortunate to inaugurate a platform which allows mobile-to-mobile transfers from any bank account to any other bank account in the country. It is a public platform, so anybody can participate. It is not owned by any one company, unlike Apple Pay or Android Pay or whatever. I think it is the first of its kind. So technological developments are happening and making for a more, hopefully, reasonable life for a lot of people. Let's see how it goes.
On any fair read of my entire answer, one would conclude that I was optimistic about India, not downplaying what was going on, even while recognizing we had work to do. But social media went to town after plucking just the following words out of the answer: 'We have this saying, "in the land of the blind, the one-eyed man is king." We're a little bit that way.' A couple of ministers, fed this quote, commented adversely on what I said. I was finally fed up of the perhaps motivated search for controversy. So I picked the National Institute of Bank Management Convocation on 20 April 2016 to say the following, cautioning on euphoria and ending by emphasizing once again the need for mutual respect and tolerance.