Rajasthan bypoll losses a wake-up call for BJP, we will succeed: CM Raje
Feb 04, 2018 11:52 PM IST
BJP suffered a setback as the opposition Congress won all the two Lok Sabha seats and an assembly constituency in the recently held bypolls.
Rajasthan chief minister Vasundhara Raje on Sunday described the BJP's bypoll losses in two parliamentary seats and one assembly constituency in the state this week as a wake-up call for the party.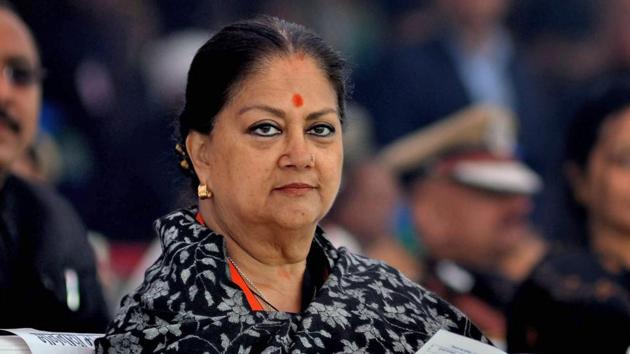 The opposition Congress won all three seats in the state, where the ruling BJP and the government had promoted a development agenda to win votes.
"The bypoll result is a wake-up call for us. We are reviewing why such a situation arose despite so much development," Raje said, addressing BJP legislators meet in the state assembly.
But to keep the party workers' morale high, she said: "There is no need to get disappointed with these results as we together will perform well and succeed again."
She asked the MLAs to inform people in their constituencies about the development work done by the BJP in comparison to the previous Congress government.
State BJP president Ashok Parnami echoed the chief minister's views.
"The roots of lotus (BJP poll symbol) are not weak. These results are alarming for us and we are analyzing them. The government has done its best in development. We will once again succeed with the blessing of the people."
State parliamentary affairs minister Rajendra Rathore exhorted BJP workers to launch a united fight against the Opposition. "BJP workers will win again with their hard work," he said.