Six million toilets constructed under Swachh Bharat, 30k can be seen on Google Maps
Hindustan Times, New Delhi |
Anisha Dutta
Nov 03, 2018 07:58 AM IST
The Swachh Bharat Mission aims to cover all rural and urban areas. The urban component of the mission is being implemented by the ministry of urban development and the rural component by the ministry of drinking water and sanitation.
A total of six million household and 4,50,000 community toilets have been built over the last four years under the Union government's Swachh Bharat Mission - Urban (SBM-U), according to officials familiar with the development. They also said that 30,000 of these public toilets across 700 cities can now be located on Google Maps.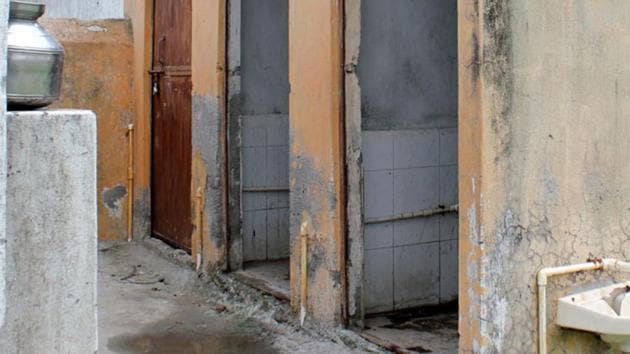 Prime Minister Narendra Modi launched SBM on October 2, 2014 with the objectives of eliminating open defecation, eradicating manual scavenging, promoting scientific processing of municipal solid waste, and bringing a behavioural change about sanitation practices.
The urban component of the mission is being implemented by the ministry of urban development and the rural component by the ministry of drinking water and sanitation. "SBM-U has two broad objectives: creating all Urban Local Bodies (ULB) open defecation free (ODF) and ensuring 100% scientific management of municipal solid waste in all ULBs," said a ministry of housing and urban affairs official who asked not to be named.
According to the official, 60.07 lakh individual household latrine (IHHL) and 4.55 lakh community/public toilets (CT/PT) have been built. The budget for SBM-U has been pegged at ₹2,500 crore this financial year. So far, urban areas of 19 states have become ODF, said an official familiar with the matter, while 3,352 cities have been certified ODF after third party certification.
"Instead of looking at the numbers which may vary, we must focus on aspects of ODF which includes- accessible toilets along with the maintenance of the toilets involving cleanliness and hygiene and primary treatment of the excreta," said Dr Shyamala Mani, Professor, National Institute of Urban Affairs (NIUA)
The ministry in September had announced its partnership with Google to launch the 'Loo Review' campaign to encourage all local guides in India to rate and review public toilets on Google Maps. This campaign was part of a feature which allows all citizens to locate public toilets in their cities on Google Maps and also provide feedback on their condition. The joint campaign is being run through October and November.
"Google is a committed partner in achieving the government's vision of a Swachh Bharat. 'Public toilets near me' is a feature that is supported across Google Maps, Search and the Assistant," Chetan Krishnaswamy, director Public Policy, Google, had said in a statement issued by the ministry.
The 'Swachhta App' has recorded 8.1 million users and 13.1 million complaints, with a resolution rate of above 90%, according to the ministry.
In another major step the ministry also launched the 'Swachh Survekshan 2019' in August, 2018 which is a detailed assessment of SBM which will be conducted across all towns and cities. "... The new edition will have a fourth data point- the third party certifications of cities (based on garbage free protocol, and ODF, ODF+ and ODF++ protocols introduced by the ministry)".
"The certification for ODF is valid only for six months following which you have to get it done again and there are slip ups as some communities may not be properly educated. Hence in the Swachh Survekshan 2019 they brought the additional concept of ODF+ which refers to maintenance of the toilets especially CT/PT which is good," said Dr Shyamala Mani.