Top Air India pilot fails alcohol test, another takes off without it; both grounded
Updated on Nov 12, 2018 01:50 AM IST
The Delhi-London flight was delayed after its captain tested positive for alcohol in his breath-analyser test while the Delhi-Bangkok flight was called back, 30 minutes, after it took-off as it was found its pilot had not taken the test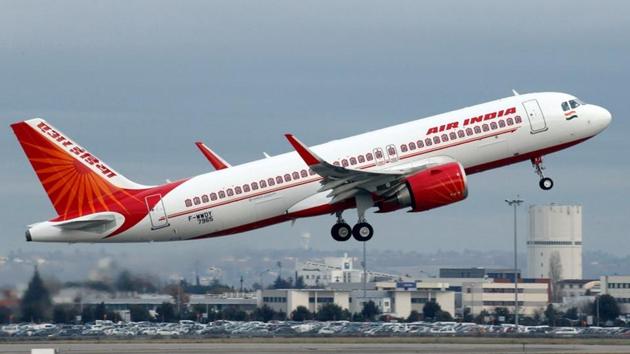 Hindustan Times, New Delhi |
Faizan Haider
An Air India pilot was grounded minutes before he was to fly over 200 passengers from New Delhi to London on Sunday afternoon because his mandatory pre-flight medical tests showed he was too drunk to commandeer the aircraft.
A second-time offender who was booked in August for a similar offence, 56-year-old Arvind Kathpalia faces licence suspension for three years.
Airline officials familiar with the matter said the London-bound AI 111, scheduled to depart at 2:45 pm, was delayed after its captain, Kathpalia, who is also the director of Air India's flight operations, was found with more alcohol in his bloodstream than the permissible limit.
As per the recommendations of the International Civil Aviation Organisation, the level of blood alcohol compatible (BAC) with safe flying is 'zero'. Kathpalia was declared unfit to fly as he had 007% BAC. The airline got the test results at 1:30 pm, a little over an hour before departure, and had to scramble to get another pilot to fly the Boeing 787 that goes non-stop to London's Heathrow International airport.
Meanwhile, another Air India flight, AI 332, from New Delhi to Bangkok was forced to turn back less than half an hour after departure because the airline staff realised that the one of its pilots skipped his mandatory medical tests, which includes the breatheanalyser test, according to a senior official who asked not to be named. The ground staff realised that its pilot had boarded the plane without being tested. Air Traffic Control asked the flight to turn back. About 200 passengers booked on the flight took off as the crew's maximum flying hours lapsed and an alternative crew couldn't be arranged.
"I had a connecting flight which I am going to miss for sure. The airline is not bothering to inform us when will we fly... This is pure harassment," said a passenger requesting anonymity.
Air India officials declined to reveal the identity of the pilot, and it was unclear whether his blood alcohol level and other mandatory medical parameters were within prescribed range.
On January 19 last year, Kathpalia commandeered the Delhi-Bengaluru flight AI 174 without going through the mandatory breathalyser test. He did not take the test after landing at Bengaluru either despite being reminded about it, according to the complaint filed by the Indian Commercial Pilots' Association.
An FIR was lodged against Kathpalia on August 24 after the pilots' union alleged that the episode involved forgery, intimidation of a doctor, and violations of aviation rules.
Three official spokespersons of Air India and its chairman and managing director Pradeep Singh Kharola did not respond to repeated calls and text messages.
The civil aviation ministry, however, tweeted, "HMCA @sureshpprabhu has viewed this incident... and already directed earlier that there will be zero tolerance on safety thus now has asked #DGCA to take action as per rules immediately, they are awaiting report from Air India, action will be taken ASAP."
Close Story
Personalise your news feed. Follow trending topics