Petition in Delhi HC for FIR against wrestlers; WFI chief denies any link
Jan 23, 2023 04:24 PM IST
The move came in the wake of protests by wrestlers, seeking action against the WFI chief on charges of sexual harassment
Amid protests against Wrestling Federation of India (WFI) chief Brij Bhushan Sharan Singh over allegations of sexual harassment against him, a petition was filed in the Delhi high court on Monday seeking a first information report (FIR) against the protesting wrestlers on charges of extortion and blackmailing.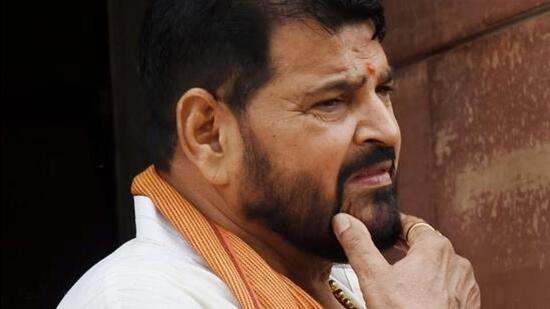 The plea by Vicky (who goes by a single name), said to be Singh's cook, sought action against some of the country's top wrestlers Vinesh Phogat, Sakshi Malik, Bajrang Punia, Sangeeta Phogat, Anshu Malik and Sonam Malik who have been demanding action against Singh.
The matter was likely to come up for hearing later this week, however, Vicky's lawyer Shrikant Prasad said that the petitioner is withdrawing the plea due to "extreme pressure."
The WFI chief also denied any association with the petition.
The counsel said, "I have spoken to the petitioner and he is not willing to take the petition forward due to the extreme pressure."
Singh, in a tweet, said, "No petition has been submitted by me or any authorised person associated with me against the Delhi government, the protesting wrestlers and news channels. I have not authorised any advocate, law agency or representative to file any petition in any court of law (in this regard)."
In his plea, Vicky said Vinesh Phogat is the main and first person who started blackmailing Singh for his resignation from the post of WFI president on the pretext of protests against him. HT has seen a copy of the petition.
Vicky said that he is a victim of mental harassment and defamation, whose life and dignity have been ridiculed by a few women wrestlers.
He also accused media of acting as 'Janta Adalats' or 'public courts' and intervening in the proceedings of the court.
The Union sports ministry on Saturday asked WFI to suspend "all ongoing activities with immediate effect", including the Ranking Tournament in Gonda, Uttar Pradesh, Singh's stronghold.