Why are students committing suicide? New study provides clues
The report, released in Mumbai by an educational group, was done after the recent incidents of suicides by teenagers in the city - one of which was attributed to the online Blue Whale Challenge.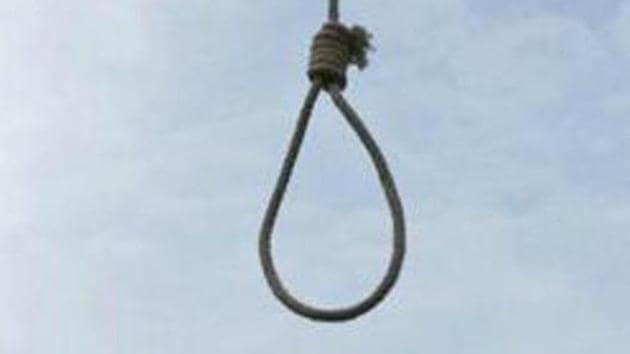 Updated on Aug 18, 2017 01:48 PM IST
Unhealthy competition, child abuse, peer pressure, romantic relationships, and poor time management leading to last minute academic pressure are the major causes of stress among teenagers, a study has said.
The report, released in Mumbai by an educational group, was done after the recent incidents of suicides by teenagers in the city - one of which was attributed to the online Blue Whale Challenge that goads players into harming themselves and finally committing suicide.
The 22-page report stated it is the joint responsibility of the caregivers such as parents and teachers to understand stress and help students in coping with it. It added more than 25% teenager experience "extreme stress" during the school year.
"Teen stress is the result of enduring worry and anxiety that adolescents sometimes experience ... Although everyone goes through it, some are affected more than others," the paper authored by teachers at Podar World School said.
Here are the ways to help a teenager cope with stress:
Sleep
Sleep has a strong effect on a person's mood. Sleep deprivation aggravates irritability, moodiness, sadness, and fatigue. So, one should make sure your child gets enough sleep and is able to cope with stress.
Physical activity
Encourage your child to take up a sport or exercise to keep their mind and body healthy to beat stress. Nothing beats stress like a run or a simple jog. When stressed, advise your child to hit the gym or just go for a walk – they'll feel better after the exercise.
Support from parents
You need to be always there for them and support them through it and try not to make it more difficult for them.
Healthy diet
When a teen is stressed, they tend to eat junk foods such as pizza, burgers, hot dogs, and ice cream. Replacing such food with healthy options like dark chocolate, milk, turkey, avocados, and berries is the best solution.
Do what makes you happy
Let your child do what they like to relieve stress. It could be something as simple as listening to music, watching a movie, or playing a game. Help them to keep their sense of humour. Laughter can do wonders for your stress.
Simple conversation
Encourage your children to talk about what is worrying them. The most important thing you should do as parents is to listen to your child's feelings and see what you can do to make it easier for him.
Focus on positives
When we are stressed out, we tend to worry about what we don't have and what we cannot do. Help your child by reminding them about their strengths and how they can put them to use to deal with the situation better.
Exercise regularly
It would be better not to rely on medication alone but also to do regular exercises. As exercises not only boost serotonin, endorphins, and other feel good brain chemicals, it triggers the growth of new brain cells and connections, just like antidepressants do.
Friends in need
Ask your children to keep in regular contact with friends and family or consider joining a class or group. Volunteering is a wonderful way to get social support and help others while also helping oneself.
Learn to say "No"
Try to sort out what is most important in your life.
Engage in stress management activities.
Activities for teens to beat stress:
• Creative visualisation – Sit in a quiet place in your room. Close your eyes and listen to the sounds around. Now, picture how the ideal situation would be like and think about how you would feel and what you say would hold that thought for a minute or two – experience it in your mind.
• Breathing exercises – Deep breathing exercises (belly breathing) relax the mind and body. Breathing exercises can help to balance back the nervous system, and also promote mindfulness.
• Co-sharing – It lets you share your thoughts and feelings in a structured way. It also helps to enhance your listening skills.
• Silent Ball – This is a game can play in a group. Take a lightweight ball. The objective of the game is to stay silent when you receive or throw the ball. The person who misses a catch or makes a sound is disqualified.
• Freeze Dance – Gather teens in a room and play some music. The participants have to dance to the tunes and freeze in whatever posture or position they are in when the music stops.
Here's how you can recognise symptoms of stress:
•Increased anxiety or nervousness
•Feeling overwhelmed or inability to cope
•Different eating habits
•Different sleeping habits
•Trouble in concentrating
•Inability to switch off from a task
•Increased irritability
•Anxiety may be caused by low self-esteem as well
•Sensitivity to criticism
•Social withdrawal
•Excessive preoccupation with personal problems
•Physical symptoms such as fatigue, insomnia and headaches
•Negative view towards life
•Mistrusting others – even those who show signs of affection
•Fear of taking risks
•Feelings of being unloved and unwanted
•Dependence – letting others make decisions
Close Story
Personalise your news feed. Follow trending topics