Madras high court recommends castration for child sex offenders
Updated on Oct 26, 2015 11:07 AM IST
The Madras High Court has recommended castration as a punishment for those who rape children in order to deter sexual assaults on minors.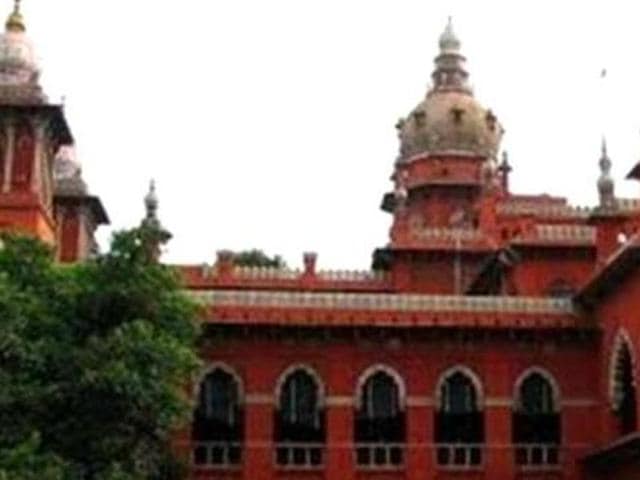 The Madras high court has recommended castration as a punishment for those who rape children in order to deter sexual assaults on minors.
In an order issued in connection with the case of a British national accused of sexually abusing a teenage boy from Tamil Nadu, the high court acknowledged its recommendation could seem "barbaric, retrograde, stone-aged and inhuman" but said traditional laws were not enough to cope with such crimes.
The high court suggested the Central government should consider castration as an additional punishment for those who sexually abuse children.
"Traditional laws are not stringent enough to yield any desired positive result. Though the suggestion of castration looks barbaric, barbaric crimes should definitely attract barbaric models of punishment and the very thought of the punishment should deter the culprit from committing the offence," justice N Kirubakaran said in the order.
"This court is sure that additional punishment of castration of child rapists would fetch magical results in preventing and containing child abuses," the order said. The judge noted that several countries, including the US, Poland, Russia and South Korea, had introduced castration to deal with child sex offenders.
The court was hearing the British national's petition for quashing the case against him. The Briton was accused of sexually abusing a 15-year-old boy in 2011. After the man returned to Britain, the boy filed a complaint against him.
The British national said he could not return to India because the Interpol had issued a Red Corner notice for him.
The high court put the Interpol notice on hold so that he could come to India to face trial.
Justice Kirubakaran indicated that his recommendation was prompted by the recent gang-rape of two minor girls in New Delhi on the same day. He noted that sexual offences against children had risen from 38,172 to 89,423 between 2012 and 2014 while the conviction rate for such crimes was only 2.4%.
"When the law is ineffective and incapable of addressing the menace, this court cannot keep its hands folded and remain a silent spectator, unmoved and oblivious to the recent happenings of horrible blood-curdling gang-rapes of children in various parts of India. It would not only be injustice done to the child abuse victims, but would also amount to violation of the oath taken by this court," the order said.
Also read:
Delhi: 15-year-old girl, hiding from stray dogs, raped by juvenile
UP: 13-year-old girl beheads 5-year-old son of her 'rapist'
Personalise your news feed. Follow trending topics