Paris climate summit: India wants a comprehensive deal
Nov 19, 2015 06:48 PM IST
India has taken a tough stand before the Paris climate summit. Environment secretary Ashok Lavasa explains the rationale behind it in a conversation with Chetan Chauhan.
India has taken a tough stand before the Paris climate summit. Environment secretary Ashok Lavasa explains the rationale behind it in a conversation with Chetan Chauhan.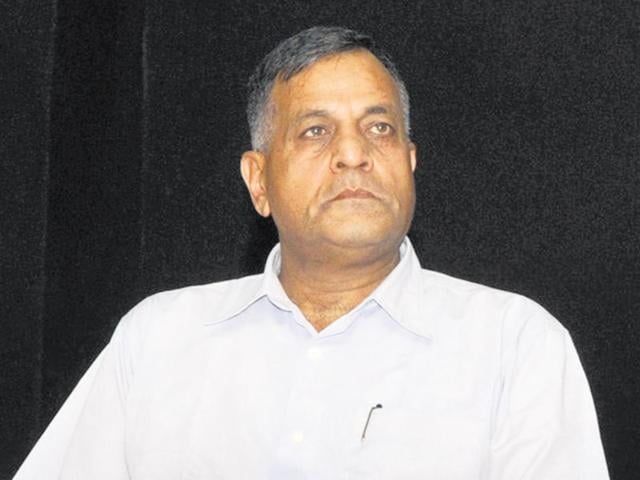 What is India looking at in the Paris deal?
Stay tuned with breaking news on HT Channel on Facebook.
Join Now
India is looking at an agreement which reflects concerns of all and is comprehensive. The agreement should be under the principles of the United Nations Framework Convention on Climate Change (UNFCCC).
What does balance mean for India?
Balance means something which does not represent the interests of only a few.
Do you think there is convergence in the definition of differentiation?
Differentiation has been discussed and is well defined under common but differentiated responsibility (CBDR)… It is the cumulative result of action of certain (read rich) countries that climate change has happened. So, different countries have different responsibilities.
After CDM, there are talks on carbon pricing. What is India's stand?
The CDM itself has its share of difficulties and has not been able to take off... India is not averse to any market intervention which incentivised mitigation action on part of different players. If there is an effective instrument that can incentivise mitigation, India will certainly consider such a framework.
In the past, the European Union had proposed aviation tax in the name of carbon pricing.
I think taxation is something different and is not market based. India has opposed to it and our stand on bunker fuel and aviation is well known.
Transparency and review mechanism are major issues. How should the review be done?
Point and the principle of differentiation are relevant for transparency and review. Even now, there are two different reporting mechanisms but the existing mechanism has not been given a fair trial. Less than 15 countries have reported as per the existing mechanism. We feel the existing mechanism that suitably represents differentiation between annex and non-annex countries should continue and later, if the system needs further change, it can be discussed. As of now, we should give International Assessment and Review (IAR) mechanism enough time to establish and we think it would be immature to consider any new mechanism.
What is India's stand on the five-year review system?
There should be stocktaking and transparency. We are fine with it. The INDCs are nationally determined and the countries have a choice to review them at whatever point they feel. The period for India's INDCs is 10 years. We look at a situation; we should not be asked to review them before 10 years.
India is insisting on public finance for US $100 billion. Why?
If resources are required for adaptation, people will not provide money. Second thing is that at the UN convention, the expression used was new and predictable finance. When you talk of predictability, it is not possible to predict private finance. That does not mean private investment is not needed. It is more than welcome. But it will certainly supplement public finance. If there is a clear definition of climate finance and money is provided for climate action, it is an arrangement which will take prospective effect.
Can bilateral be part of the global 100 billion fund which has been promised?
If there is an understanding that it is climate finance, it can be part of international set-up. Whether it can be part of the global climate finance, we personally feel it should not be. The reason is that lending organisations work on their own principles.
What is India's view on peaking year and decarbonisation?
We don't understand what decarbonisation means. We move in a direction of low carbon path is fine. To announce any peaking year may not be right or possible at this point for a simple reason we have given our prediction for 2030 by when we are saying there will be so much reduction. Most of these actions on mitigation will be driven by new technologies that are not possible to predict now. It will be too hasty for us to declare peaking year.
The cost of clean technology is high. How will Paris deal with IPR?
Our position is that there has to be collaborative effort on research and development. We have also suggested that the cost of technology transfer, especially the intellectual property rights, should come from the Green Climate Fund so that the transfer becomes affordable and it does not hurt poor nations.
What agreement do you expect in Paris?
We are hoping for a balanced agreement and we are working towards it.