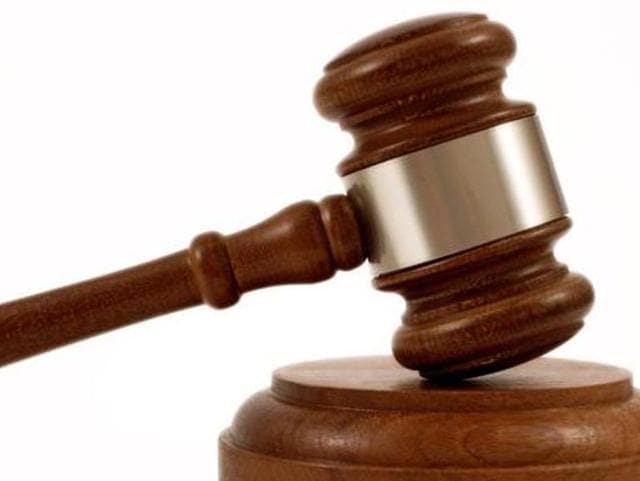 What to expect from the judiciary in 2016?
2015 was an exciting year for Indian Judiciary but many issues remain unresolved. Will 2016 be the year that provides answers to these legal questions?
PUBLISHED ON DEC 31, 2015 09:33 PM IST
2015 was an exciting year for Indian Judiciary but many issues remain unresolved. Will 2016 be the year that provides answers to these legal questions?
Memorandum of procedure on appointment of judges
It is the top-most priority of the Law Ministry in 2016 as filling 400 vacancies in 24 high courts quickly depends upon MoP. A constitution bench of the Supreme Court (SC) which suggested measures to improve the functioning of the collegium system had left it to the government to draft it.
New litigation policy
The NDA government is to come out with a new litigation policy aimed at reducing judicial arrears. The UPA government's 2010 national litigation policy couldn't take off. The re-worked version awaits cabinet's approval.
Section 377 IPC
SC is to hear the curative petitions against its 2013 verdict upholding validity of Section 377 of Indian Penal Code that criminalises homosexuality. The verdict reversed a 2009 Delhi HC verdict de-criminalising consensual homo-sexual acts in private.
Ban on diesel vehicles
SC had in December banned registration of diesel vehicles over 2000cc in Delhi till March 31, 2016. It had issued a slew of directions to control rising pollution in the Capital. Further orders of the court would be keenly watched.
Gender bias in Muslim personal law
SC will be examining Muslim personal law to consider doing away with gender bias in various provisions such as triple talaq, polygamy, maintenance and inheritance.
Corruption case against Jayalalithaa
The Supreme Court is to decide the fate of Tamil Nadu Chief Minister J Jayalalithaa in a disproportionate assets case. Karnataka Government's appeal against the HC's verdict acquitting her in the case is likely to be taken up in the first week of January 2016.
Sanskriti School quota
The SC is to decide on the Centre's plea against the Delhi HC decision quashing 60% quota for wards of Group-A government officials in Sanskriti School. The top court is to take up the matter on January 4.
Odd-even formula
As the NCT government rolls out its odd-even formula to tackle air pollution, Delhi HC has asked why women and two-wheelers had been exempted. The court has sought a status report by January 6, when it will hear petitions against the experiment.
Reforms in BCCI
On January 4, an SC-appointed panel led by former Chief Justice of India RM Lodha will bring out a detailed report on reforms in the BCCI and cricket administration in India. It would also submit another report on the role of Sundar Raman, former IPL COO. The recommendations would be binding on the BCCI, once they receive the SC's approval.
National Herald case
Accused of fraud by BJP leader Subramanian Swamy, Congress president Sonia Gandhi and her son Rahul Gandhi have to defend themselves in the National Herald case. They appeared before a Delhi court on December 19 to answer summons. The case is to be taken up on February 20.
Defamation cases
Finance Minister Arun Jaitley's defamation cases against Delhi CM Arvind Kejriwal and five AAP leaders are likely to be decided in 2016. Besides a criminal defamation case, he has also filed a civil defamation suit for Rs 10 crore damages. SC is to decide separate petitions by Kejriwal, Swamy and Rahul Gandhi seeking de-criminalisation of defamation law.
Close