Lawyers, former judges want liquor banned in Rajasthan; HC seeks govt reply
High court issued notices to the union health secretary, Rajasthan chief secretary, state's excise commissioner and the pollution control board asking them to reply by May 28.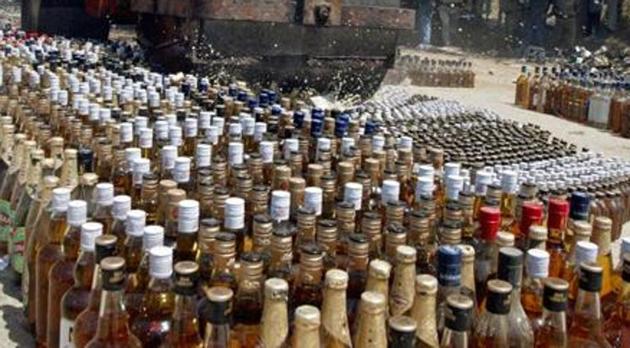 Published on May 11, 2018 09:31 PM IST
The Rajasthan high court on Friday sought replies from the state and the central governments on a public interest litigation (PIL) demanding prohibition on sale, production and consumption of alcohol in Rajasthan.
Issuing notices to the union health secretary, Rajasthan chief secretary, state's excise commissioner and the Rajasthan pollution control board, the court directed them to submit the replies by May 28.
A division bench of Justices KC Jhaveri and VK Vyas issued notices on the PIL filed by Rajasthan Bar Federation, a body of advocates and former high court judges, seeking prohibition in the state to prevent deaths due to alcohol consumption.
Sandeep Jain, who is secretary general of the federation and an advocate, said the PIL is based on two articles of the Indian Constitution: Article 21 that says "no person shall be deprived of his life or personal liberty except according to a procedure established by law", and Article 47, which is one of the directive principles directing the State to raise the level of nutrition and the standard of living and to improve public health as among its primary duties and, in particular, the State shall endeavour to bring about prohibition of intoxicating drinks and drugs which are injurious to health.
"It is a state's duty to bring about prohibition of intoxication, putting health of its citizens over revenue it earns from sale of liquor," Jain said.
He said the pollution control board gives its consent to distilleries to operate but has failed to ensure that they are not flouting rules. Some of the distilleries are operating in dark zones. "Rajasthan is a water deficient state and these are water intensive industries," he said.
The PIL cited WHO reports on ill effects of alcohol consumption on health and CAG reports on distilleries and illegal tube wells in them.
There's prohibition in Gujarat since 1960 and Bihar declared it in 2016. In Rajasthan, some gram panchayats have taken the referendum route to ban sale of alcohol. The excise act allows a gram panchayat to demand ban on liquor vends in its geography if more than 51% of the voters vote against it.
Alcohol is a money-spinner in Rajasthan. The state earned Rs 7,300 crore in 2016-17 from sale of alcohol from across 7,760 shops.
Close Story
Personalise your news feed. Follow trending topics