Sangh affiliates reach out to Bengali hearts through football
Updated on Mar 26, 2015 10:37 AM IST
The easiest way to make way into a Bengali heart is through football, so believes the Rashtriya Swayamsevak Sangh (RSS).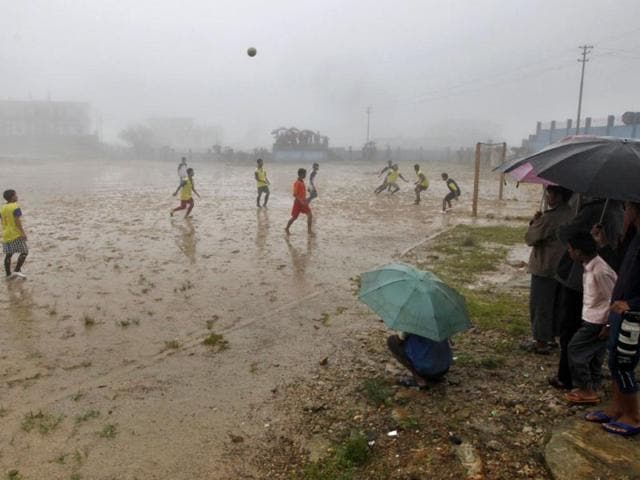 The easiest way to make way into a Bengali heart is through football, so believes the Rashtriya Swayamsevak Sangh (RSS).
Kreeda Bharati, an affiliate of the RSS that functions as its sports wing, has planned an under-16 football tournament in the villages of South 24 Parganas to spread "equality, nationalism, brotherhood and charity".
The Sangh Parivar initiative comes at a time when the Bharatiya Janata Party (BJP) is aspiring to secure a foothold as the undisputed opposition party, and even take a shot at power in Bengal in the 2016 assembly elections.
And if the response is up to expectations, the model will be rolled out throughout the state, Kreeda Bharati functionaries said.
"We are trying to spot and nurture talents in rural Bengal. The boys who will participate in the tournament hail from interior villages that are underdeveloped. Talented boys from poor families do not have the means to realise their football dreams. We have decided to help them out through the tournament," said Supraj Ghosh, south Kolkata secretary of Kreeda Bharati.
"This is our first such football initiative in Bengal. If this is successful we will have more such initiatives coming up. We want to spread equality, nationalism, brotherhood and charity through such initiatives," added Ghosh.
Kreeda Bharati, inspired by the Sangh ideology, is active throughout the country in various states such as Maharashtra, Gujarat, Madhya Pradesh, Goa and works for the promotion of sports. But it is yet to take up football in any of these states.
The tournament will be held in Boinala village in Bantala. For a start, 8 teams from different villages like Bamunghata, Dihi, Kolarkhal and Durgapur have enrolled for the 2-day tournament to be held on March 28 and 29. A total of 96 players, all local boys under 16, will play in nine-a-side teams.
"We will choose five talented boys and take care of all their needs. Besides proper training or kits, we will arrange for their education," added Ghosh.
Significantly, the Centre-state joint forces that was pressed in Jangalmahal to tackle the Maoist insurgency since 2009-10, used to organise tournaments to reach out to the locals in West Midnapore, Bankura and Purulia who viewed the police with suspicion.
Kreeda Bharati was founded in Pune in 1992 and started its pan India expansion in 2009. In 2014, it organised a kabaddi competition in north Kolkata and workshops in martial arts along with various schools.
"This is a good initiative. Kreeda Bharati will also organise a big programme on promotion of yoga in Bengal on International Yoga Day," said Jishnu Basu, south Bengal secretary of RSS.
Kreeda Bharati has tied up with a local NGO Indian Institute of Mother and Child that runs a small football training camp.
Personalise your news feed. Follow trending topics