'22% of technical colleges can't get internships, jobs for students'
The survey comes at a time when the demand for technical courses, especially engineering, has plummeted, owing to a shrinking job market.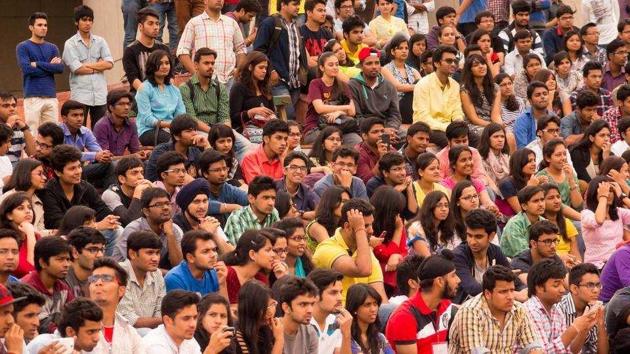 Updated on Dec 11, 2018 09:50 AM IST
As many as 22% engineering, management, pharmacy and architecture colleges in the country have no collaboration with the industry, a recent survey has revealed. Last month, the All India Council for Technical Education (AICTE) - Confederation of Indian Industries (CII) published its Linked Institutes 2018 report.
The survey comes at a time when the demand for technical courses, especially engineering, has plummeted, owing to a shrinking job market. AICTE, the apex body for technical education in the country, is pushing for more collaboration between technical institutes and companies to enhance the employability of the students. Campus placements, internships, joint research projects and curriculum development are some of the areas where industry-institute collaboration is expected.
While 78% of the institutes have some or the other industry linkage, only 720 colleges have ties with 50 or more companies. Most of the colleges have fewer collaborations.
Last month, AICTE unveiled its student internship policy, which makes it mandatory for institutes to provide internship and placement opportunities for students, going so far as requiring colleges and universities to allocate one per cent of their budget for this purpose.
According to the policy, students will have to mandatorily take up an internship of four to six weeks during the summer break after their second semester, for which they will gain credit points.
However, an average of 60.58% students at each institute worked as interns during their courses, with 2,050 institutes claiming 100% internships. A total of 2,831 (30%) institutes didn't report any internship availed by their students.
The study found that 2,831 out of 9,581 institutes – less than one-third – made internship opportunities available to 80% of the students. Students at only 17% of the colleges worked on live industry projects, the survey revealed.
The government's efforts to promote entrepreneurship on campus also has had limited success. A total of 1,391 or 15% of the institutes reported creating at least one start-up through an in-house incubation centre, with only 134 institutes creating more than 10 start-ups.
The AICTE recently held a meeting of authorities of technical institutes and industries in the city to boost their collaboration with industries.
"The companies are ready to collaborate with the colleges. But the institutes need to be more mature in order to strengthen their ties to the industry. The main objective is to make the students industry-ready," said an AICTE official.
Close Story