5 reasons why the Maharashtra irrigation scam could spell trouble for Ajit Pawar
Mumbai city news: A nexus of contractors, officials and politicians had milked thousands of crores meant for irrigation projects in Maharashtra, revealed sources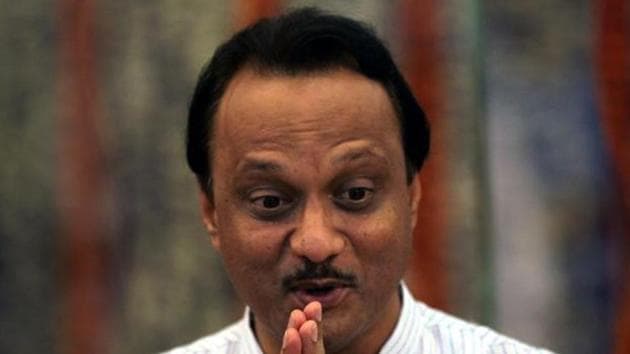 Updated on Jun 05, 2017 01:08 PM IST
Two-and-a-half years after chief minister Devendra Fadnavis asked the anti-corruption bureau (ACB) to probe the multi-crore irrigation scam and what roles senior Nationalist Congress Party (NCP) politicians Ajit Pawar and Sunil Tatkare played in it, there are reports that the Enforcement Directorate is on Pawar's trail.
While the ACB has filed two FIRs and one charge sheet in the scam, no politician has been indicted.
The scam broke in 2012, after it was revealed that even after spending Rs42,500 crore over a decade, Maharashtra had brought only 0.1% of the targeted land under irrigation. A nexus of contractors, officials and politicians had milked thousands of crores meant for irrigation projects, revealed sources. NCP leaders who had controlled the department came under the scanner.
Sources said the ED was looking into irrigation contracts that had been given to a Pune-based firm, Raj Group, during Pawar's tenure as water resources minister. This is the only case in which Pawar can be accused of having directly benefited through his connection to the firm, which bagged irrigation contracts worth Rs803 to Rs1,000 crore.
HT had broken the story of Pawar's links to this firm through personal and business connections in July 2015.
Here are five reasons why former deputy chief minister and Union agriculture minister Sharad Pawar's nephew could land in trouble if ED pursues this case :
1. Jagdish Kadam and Ram Nimbalkar are directors of the Pune-based Raj group. Kadam is Ajit's cousin, while Nimbalkar is one of his close associates. The firm bagged irrigation contracts for at least 11 projects, collectively worth Rs1,000 crore. Two of these projects are in Vidarbha, one in Marathwada and ten in western Maharashtra. These contracts were allotted when Pawar was water resources minister.
2. Kadam and Nimbalkar were also directors in a few of the 60 companies associated with Pawar that had interests in infrastructure, realty, wind and hydro power, sugar factories, distilleries and automobiles.The two were the joint directors of 15 such companies. Pawar was the director of five such companies until 2009. His wife, Sunetra, was the director of 20 of these companies until 2014. She and Kadam were joint directors in seven such firms. Nimbalkar and she were joint directors in one firm.
3. Raj group bagged projects by floating different entities, including Raj Infrastructure Development Corporation, Raj Promoters and Civil Engineers Private Limited, Raj Construction. The firm violated the norm that a single company cannot win more than three contracts in any region. In the Maharashtra Krishna Valley Development Corporation (MKVDC), the group got five projects under different names, including one joint venture.
4. The costs of a majority of projects bagged by the group rose by 4.83% to 41%. All the cost escalations were cleared by Pawar as the then minister. These controversial projects include Kuntephal, Dhom Balkawadi canals, Umraodi and Karanjao project
5. The Kuntephal lift irrigation project worth Rs209 crore, part of the larger Krishna-Marathwada project was seriously flawed. A special investigation team that probed the project had sought action against the officials who cleared it. Documents show that the work order for the project was given without getting an administrative order, violating the governor's directives. Project officials did not seek the mandated green nod from the Union environment ministry either.
Close Story
Personalise your news feed. Follow trending topics