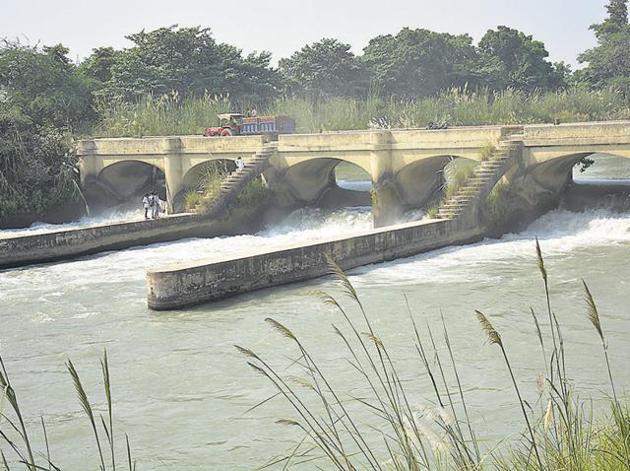 No water cuts this summer, Maharashtra's dams have enough water to last 6 months
Mumbai is better off with 29.59% of stock in the lakes that supply water to the city
Hindustan Times | By Surendra P Gangan
UPDATED ON MAY 05, 2017 09:34 AM IST
Don't expect any water cuts this summer because the lakes that supply water to the city now have adequate supply to last for the next six months. While dams and reservoirs in the state have 27.55% of water stock, Mumbai is better off with 29.59% of stock in the lakes that supply water to the city.
In the state, Konkan, which comprises of Sindhudurg, Ratnagiri, Raigad, Thane and Palghar districts, has the highest water stock with 52.90%, followed by Amravati with 32.36%. Marathwada, which has the most drought-affected districts such as Latur, Osmanabad and Beed, has a stock of 32.15%, which could last for more than six months. Six districts, including Nagrpur, Wardha, Gondia and Gadchiroli, have the lowest water stock at 14.93%.
"Major dams such as Jayakwadi and Ujani have dead stock, which can supply water to the districts in Marathwada for more than one-and-a-half years. Both these dams have more than 30% stock and will have not to worry for the next two years," an official from the water supply department said. He said the department is worried about only 1,200 to 1,300 villages (of total number of 42,000 villages in the state) which are totally dependent upon the ground water sources such as wells, tubewells. Their depletion rate is high and these villages will need to supply water with the help of tankers, officials said.
Read more: Maharashtra pollution board cuts 40% water supply to Taloja industries for polluting Kasadi
The adequate water stock has also resulted in lesser number of water tankers deployed. Only 798 tankers have been deployed in 3,786 villages against 4,883 tankers in 10,015 villages last year. According to an official from the state's water supply department, there is more stock and tankers than in the past five years. Marathwada, which comprises of eight districts, has the highest number of tankers at 314, of which Aurangabad district alone has 256 tankers.
Mumbai has more than 4.2 lakh million litres of water left in the seven lakes supplying water to the city, till Thursday. Last year saw a good amount of rainfall that helped the civic body stock sufficient water to last till July 31 this year. Thus, towards the end of monsoon last year, the lakes were stocked at 92% of which 29.57% still remains.
While the city faced water cuts last summer, there is no intimation from the weather department about a bad monsoon, said civic officials. Ashok Tawadia, chief engineer of the hydraulic department, said, "There are no negative predictions from the weather department so far and we now have enough water to last till the end of July." With a delay in monsoon in the past many years, the civic body prepares its strategy on the distribution of water from October 1 till July 31 of every year.
Read more: The trickle-down effect of Mumbai's 20% water cut
Close