Heavy rain ends water woes, but likely to cause flooding in Maharashtra
Updated on Aug 07, 2016 05:41 PM IST
The government on Saturday said the state has received 736 mm rainfall since the monsoon began - between June 1 and August 6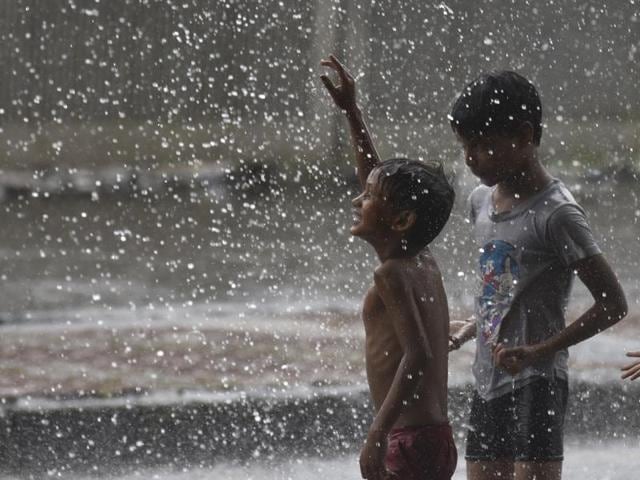 Hindustan Times |
, Mumbai
HT Correspodent
The good spell of rainfall has nearly ended water woes across the state, but authorities in several cities are on standby, if a flood-like situation is to arise.
The state government has been monitoring Nashik, Pune and Kolhapur, where dams began overflowing and local alerts were issued. The government on Saturday said the state has received 736 mm rainfall since the monsoon began - between June 1 and August 6.
This is 107.5% more than the average rainfall during this period. Last year, the state had received just 62% of its average rainfall for the same period.
Read: Mumbai rain: Central Railway services stopped, Harbour line delayed
All five major dams in the Konkan region, 18 in Pune and 5 in Nasik are more than 85% full, while eight major dams in the state have crossed their 100% live storage capacity.
The gates of several major dams such as Radhanagri (100%), Warna (96%), Neera Devghar (93%), Bhandardara (95%) and Upper Vaitarna (92%) have been opened and their water is being discharged in the local rivers. This has lead to authorities warning people staying on the banks and next to rivers in Pune, Nashik, Kolhapur and some other areas.
"We have kept three NDRF teams on standby at Pune, Nasik and Kolhapur and issued a flood alert. With rains slowing down on Saturday, however, we hope waters will recede. The situation is not alarming. In Kolhapur, the Panchaganga is overflowing; in Pune water is being discharged from Khadakwasla dam and in Nasik, Nandur Madhameshwar dam on the Godavari river is overflowing,'' said Suhas Diwase, director of state's disaster management cell.
Nearly 72,000 cusecs of water is being released from the Nandur Madhameshwar dam, but it is still far from breaching its danger level at 1.5 lakh cusecs of water.
In Pune, too, the situation has improved. The discharge from Khadakwasla dam was brought down to 3,940 cusecs late on Saturday, from the 42,000 cusecs on Friday night. The Panchaganga river had also not crossed its danger level of 43 feet as yet.
Several tourists were disappointed as local authorities in Pune stopped them from visiting popular spots such as Bhushi dam.
Exercising caution in case of a flood or landslide, the police blocked all roads to Bhushi dam from Lonavla.
The Pune rural police put up barricades on roads to Karla, Malvali, Lohgad and Bhawa caves, tiger point and lions point. The police are also not allowing cars to be parked on old national highways. Boards have been put up everywhere to caution people about possible landslides and poor visibility. These spots will also be closed on Sunday. The Bhushi dam continues to overflow.
Across the state, there was 59% water stock in the dams, said an official release. 26 districts recorded more than 100% rainfall while six districts received 76% to 100% of the average rainfall. Two districts received 51% to 75% rainfall. Regionwise water stock in dam was Konkan (89%), Pune (68%), Amravati (67%), Nashik and Nagpur (61%) and Marathwada (24%).