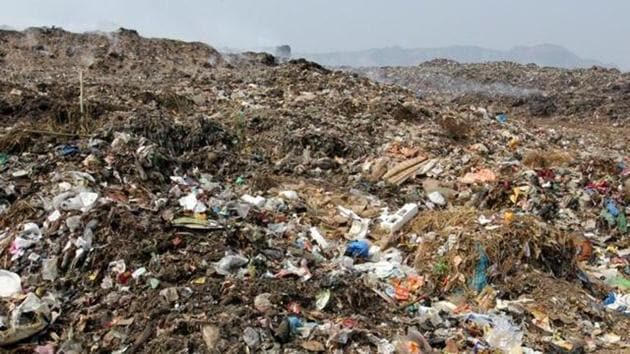 Waste of time: A year after massive fires at Deonar dump, BMC says garbage treatment plants will take years to set up
The procedure to shut Mumbai's dumps, process waste and find alternative landfill sites will take three years
UPDATED ON MAY 06, 2017 04:56 PM IST
It has been more than a year since massive fires engulfed the Deonar dump and the Bombay high court banned new constructions in the city until the problem of waste management was resolved. However, scientifically treating the city's waste still seems like a pipe dream, and it is unlikely that the high court will give its nod for new constructions in Mumbai anytime soon. The procedure to shut the city's dumps, process waste and find alternative landfill sites will take three years, said officials.
The Brihanmumbai Municipal Corporation (BMC) recently opened tenders for the setting up of a processing plant on a 12-hectare plot inside the 122-hectare Deonar dump. However, the plant is not expected to be operational before 2020. Even then, it will only treat fresh waste. The BMC still has no plans to process the 12 million tonnes of garbage at Deonar.
The city's second largest dump, located at Mulund, is also far from processing the 60 lakh metric tonnes of waste it holds. So far, tenders have been floated to appoint contractors to process the dump's waste and the BMC has received three bids. A processing plant, expected to be set up on a 4-hectare plot, will only be functional after a year or longer. To shut this dump, the civic body needs to find an alternative landfill to accommodate the 2,200 metric tonnes of garbage dumped at Mulund daily.
The civic body has asked for a 52-hectare plot near Kanjurmarg, where it aims to process 6,000 tonnes of garbage a day. Currently, only 3,000 metric tonnes of waste can be processed at the site.
The high court had directed the BMC to treat about 11,000 tonnes of the city's waste daily by June 30. To augment its waste processing capacity, the civic body bought 38.87 hectares of a 50-hectare plot in Taloja from the state government for Rs10 crore.
The civic body plans to acquire the remaining 12 hectares, which is private land. A senior civic official said there are 50 to 60 hutments on the land, the occupants of which will need to be rehabilitated.
"We have acquired the land, but it will take time to compensate and rehabilitate its residents," said a civic official. The BMC has not yet fixed a deadline by which waste will be dumped at the Taloja plot.
Meanwhile, the high court on Thursday refused to revoke the stay on new constructions, stating that the city's waste management scenario showed little improvement.
Sanjay Mukherjee, additional municipal commissioner in charge of projects, was unavailable for comment. However, civic officials said the civic body will file an affidavit in the Bombay high court, seeking to extend the deadline for shutting the Deonar dump.
Close