Your weight-loss pills may have small doses of party drug MD, Mumbai cops reveal
The Mumbai anti-narcotics cell is currently investigating several gyms for allegedly abusing the banned narcotic as a prescribed weight-loss medication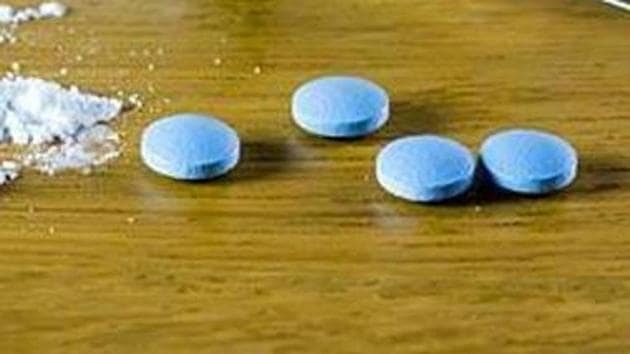 Updated on Aug 02, 2017 10:25 PM IST
Before you pop your next weight-loss pill or a protein supplement given by your gym instructor, check out the ingredients. Those pills might contain small dosages of the synthetic drug mephedrone (MD) and you could be an involuntary addict.
The anti-narcotics cell (ANC) of the Mumbai police is currently keeping an eye on several gyms and fitness clubs or clinics, including many top ones in the city and its suburbs, for allegedly abusing the banned narcotic as a prescribed weight-loss medication.
Cashing in on the fitness craze that has been sweeping middle-class households and the entertainment industry in the past few years, these 'experts' have been giving people deadly stimulants that alter their appetite, resulting in weight loss.
"We are monitoring the situation closely and will take action soon," said ANC chief Shivdeep Lande, who did not wish to divulge any more information as the unit's controlled operation was at an advanced stage.
Sources in the ANC said action was initiated following a tip-off. Police were searching for a peddler, who allegedly supplied MD to a few bar singers who doubled up as dancers in south Mumbai. Though they were unable to trace the peddler, the women gave them information about this scheme.
"For the first time, we learnt that the bar girls use and abuse the drug as a weight-loss agent as their profession requires them to stay slim," said sources who were present while the women were being interrogated.
"We learnt that the drug was freely distributed among the dancers by certain establishments, which have been identified. The women got these drugs for free," said sources.
The women, who double up as Bollywood extras, told police that the drug has long been abused by fitness freaks and aspiring actors in the western suburbs of Andheri, Lokhandwala and Bandra, before it was included in the schedule of banned drugs under the Narcotic Drugs and Psychotropic Substances Act in February 2015.
At gyms, fitness clinics and health clubs, such pills are still being given to patrons, who are guaranteed fast results.
"We suspect the dope is distributed at body shops in affluent localities across the city," sources added.
During interrogation, the patrons of several such clubs told police that the pills reduced their appetite, while maintaining their energy levels.
Clinical psychiatrist Dr Parul Tank said low doses of MD make the user more energetic while altering his appetite. "This is because the drug increases serotonin in the body. Long-term abuse is dangerous," she said. She added that it was "completely illegal" for slimming trainers to encourage the use of the drug.
Clinical psychiatrist Sagar Mundada said long-term abuse of the drug would not only create serious health complications for the user, but also induce cravings for more potent drugs.
"The enforcement agencies should crack down against those inducing patrons to take drugs," he added.
Close Story
Personalise your news feed. Follow trending topics