Why we need a policy on light pollution
May 12, 2019 11:11 PM IST
Light pollution does not raise the alarm that air or water pollution does and this is the reason why there are no guidelines or safety standards in most parts of the world
Last week, this newspaper reported the findings from a study on light pollution at different localities in the city.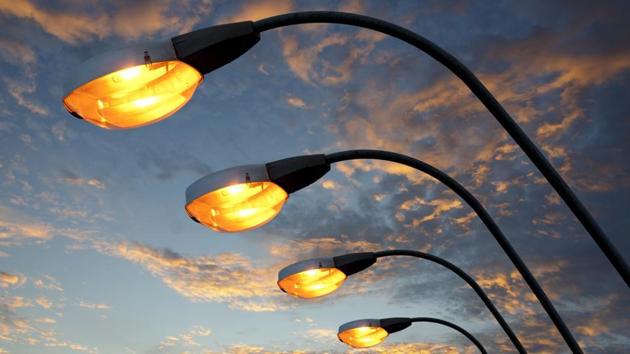 Light pollution is excessive illumination, and during night hours when it is not needed. The Mumbai study by environment group Awaaz Foundation found that light levels at a Coastal Road construction site in Worli was 273 lux (lux is the basic unit of light), a Haji Ali billboard at 223 lux and a metro rail site in Churchgate was 139 lux. Doctors in Mumbai suggest 20 lux as good for reading and levels higher than 50-60 harmful.
Light pollution does not raise the alarm that air or water pollution does and this is the reason why there are no guidelines or safety standards in most parts of the world. Light pollution is considered harmless, or sometimes even desirable, as neon-spangled Las Vegas and New York becomes the template for other aspirational cities.
"There is a lot of light pollution in India, but people don't understand that excessive light is pollution," says Pavan Kumar, lecturer at Kumaun University, who authored a study, published in January 2019, on light pollution.
But light pollution can cause health problems, like damage to the retina in the eyes. Then there are psychological effects of excessive light. Light pollution can have devastating effect on nature, confuse animal navigation at night and cause changes in their natural behaviour. A study by University of Granada (UGR), Spain, and the University of Krakow (Poland), released last week, said light pollution has adverse effects on public health, energy consumption, ecosystems and also observational astronomy. Research says light pollution disturbs circadian rhythm (biological clock) and excessive light at night can be linked to obesity, depression, sleeping disorders, etc. Many areas of the world cannot see the Milky Way because of light pollution and there are now groups like the International Dark Sky Association that are campaigning for protection of night skies for future generations.
A study in 2016 found that more than 80% of the world's population lives under skies polluted by excessive light. The World Atlas of Artificial Night Sky Brightness, created by the Light Pollution Science and Technology Institute, United States, GFZ German Research Centre for Geosciences, and other organisations, published in the journal Science Advances , predictively, show the densely populated and developed areas of the world flooded in light. Europe, United States, most of India, eastern China, Japan, south-east Asia shine brightly at night. Only the rainforests of Amazon, the interiors of Africa, the Tibet plateau, Siberia and the Australian outbacks sleep under relatively pristine darkness. In India, the western areas of the Indo-Gangetic plains and the large metropolitan centres are the brightest. The Thar Desert and the forested and relatively less populated areas of central India are among the few areas in the subcontinent that still has unlighted skies.
The study warned that the change to LED technology could worsen the problem and increase light pollution to two or three times the current levels unless corrections are made.
Even in the absence of law, in Mumbai Police and municipal authorities have tried to enforce some rules. In the first such case, the Brihanmumbai Municipal Corporation (BMC), after complaints from a Kalbadevi resident, directed a hospital and gymkhanas along Marine Drive to switch off high intensity lights and billboards after 11pm.
To reduce light pollution, the Kumaun University study suggested modifying street and outdoor lights, including shading of light sources and switching off lights when not needed. "LEDs can save electricity, but use it only when you need it, " says Kumar. "Some buildings are bathed in light late into the night."