BMC plans homes from Rs7L to Rs30L on land in no-development zones
Updated on Apr 30, 2016 01:19 AM IST
BMC has proposed in the revised draft development plan that tracts of land be opened up to create 10 lakh low-cost homes that will be solely reserved for middle-and-lower-income groups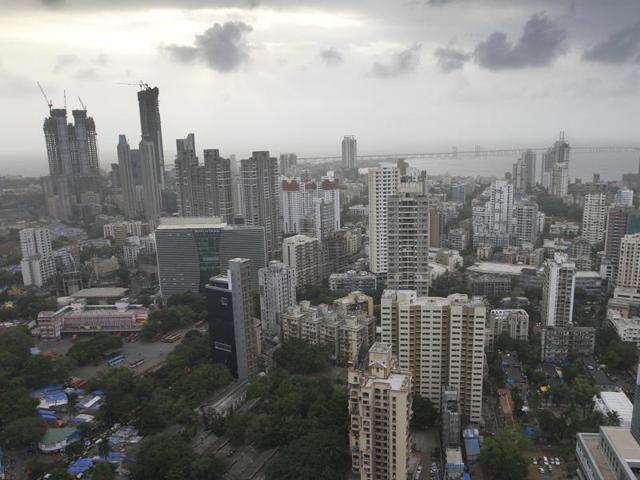 The houses the civic body plans to build over the next two decades, when it opens up the ecologically-sensitive no-development zones and salt pan lands, will cost between Rs7 lakh and Rs30 lakh, sources say.
The Brihanmumbai Municipal Corporation (BMC) has proposed in the revised draft development plan that tracts of land be opened up to create 10 lakh low-cost homes that will be solely reserved for middle-and-lower-income groups.
Read more: Affordable housing in draft DP excuse to exploit Mumbai's NDZs?
The size of these homes will be 300sqft, 450sqft and 600sqft. It plans to allot 33% of the opened up land for affordable housing, at a floor space index (FSI) – or how tall a building can grow – of 3. Another 33% will be to develop public open spaces, and the owner of the plot can develop the remaining 34% at an FSI of 3.
Part of the civic body's ambitious plan is to set aside 8% of the 33% allotted for affordable housing for public and social amenities for residents.
This is if everything goes according to plan, for urban planners and activists fear the absence of a plan to develop essential infrastructure — schools, hospitals, public toilets, sewerage and transport systems and even roads — will lead to more haphazard growth.
They cite the city's experience with the opening up of mill lands for affordable housing in Girgaum that was ultimately used for luxury towers and commercial complexes.
As the construction of affordable houses will have to be done by the land owners, the civic body will be the final authority to fix the cost, conduct lottery and allot these houses.
Ramanath Jha, officer on special duty for drafting the revised development plan 2034, said, "The more land owners come forward, the more demand for affordable housing can be met. The FSI needed to meet the plan of providing affordable housing that we are considering is 3. Not just this, the BMC will also take care of the infrastructure and this will find a mention in the DP."
The civic body's plan of affordable housing will need 3,000 hectares of land for construction of 10 lakh affordable houses. A majority of this will come from 2,100 hectares of NDZs, along with 500 hectares of tourism development area, 140 hectares of Mumbai Port Trust and 260 hectares of saltpans in Mumbai.
"The infrastructure development for these affordable housing is the key. How will they create such a huge infrastructure?" said Pankaj Joshi, executive director, Urban Design Research Institute.
However, the civic body says it plans to create infrastructure as well, by creating a wide roads network on the NDZs and laying various utilities underground.
Personalise your news feed. Follow trending topics