Embracing techno-alliances of the future
The US will soon stitch together coalitions. If India plays its cards right, it could become a major hub for these techno-alliances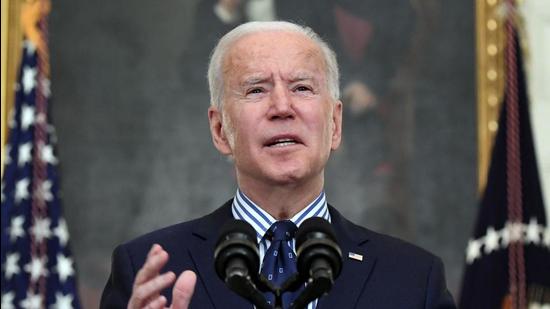 Published on Mar 10, 2021 06:45 PM IST
If tariffs were Donald Trump's weapon of choice against China, technology is going to be Joe Biden's. Even as the Quad leaders prepare for their first-ever summit meeting on Friday, Washington has begun piecing together a set of coalitions designed to counter China's dominance in key technologies. Some of these alliances may be centred around the Quad.
India should watch this space carefully. If these "techno-alliances" start to come together, they could be a major economic and geopolitical opportunity for India. But New Delhi must be prepared to dilute some of the economic fixations it has developed.
In its recent Interim National Security Strategy, the Biden administration says the United States (US) will seek to shape "emerging technology standards to boost our security, economic competitiveness, and values…We will join with like-minded democracies to develop and defend trusted critical supply chains and technology infrastructure". The Biden administration's plan is more than just about reducing dependency on China for various technological inputs. It is also about ring-fencing know-how against Beijing's penchant for large-scale intellectual property pilfering. It is also about re-establishing the US and its partners as world leaders in innovation and production efficiency.
Early reports on these techno-alliance plans say semiconductors are first on the list. Semiconductors are in the news thanks to a global shortage, itself partly because of Chinese hoarding. It is also an industry dominated by a handful of countries, most of whom are US allies. China would not be denied these chips, but the alliance would seek to ensure that the technology's future trajectory is not decided by Beijing.
Each techno-alliance would be sui generis, built around a set of countries competitive in a certain technology. The Trump administration had urged India to join a nascent US-Japan 5G coalition and the new US president will probably do the same. Plans are on for coalitions regarding Artificial Intelligence (AI), quantum computing, biotechnology, surveillance technology and more. Most of these will begin by simply setting common rules, standards and practices. Over time, they could become more complicated with member-states offering each other market access, sharing technology and perhaps subsidies to boost alternatives to Made in China goods and services.
Some of these coalitions will coalesce around existing multilateral groupings. The most obvious one would be the Group of Seven. Another could be the Quad. While most reports say India is a target country, US officials say Washington internally wonders how far New Delhi is prepared to join such arrangements given its autarkic tendencies. India is also not a major research and development (R&D) centre for most such technologies and a niche player in terms of advanced manufacturing.
India's contribution, and benefit, would be in being able to provide a competitive and alternative site if sensitive manufacturing has to be moved out of China. It would be an obvious player where software is concerned, for example in 5G. However, India would have to accept being part of an export control regime to ensure against the leakage of technology to China. This would be needed for even associate club membership.
In the Biden administration's view, the real brake on a Quad-based tech arrangement is India's reluctance to sign up with anything that is explicitly anti-Chinese. The US hopes that India will be less risk averse following the Galwan Valley clashes. The other Quad members have taken heart at the alacrity with which India accepted President Biden's proposal for a Quad summit. There is also a smaller debate in Washington as to whether India has become too authoritarian to be included in surveillance and AI technology groupings.
The real obstacle to India becoming genuinely aligned with any techno-alliances will be its own domestic economic policies. When it comes to 5G, for example, New Delhi is insisting on a set of India-specific standards seen as obsolete by most telecom equipment makers — and out of sync with global coalition-making. India has also dragged its heels about a Japanese-proposed Supply Chain Resilience Initiative, a sort of techno-alliance lite. Tokyo wants to bring in key Southeast Asian countries essential to electronics and industrial components. The Indian commerce ministry has stalled proceedings, arguing unrealistically that all these supply chain segments should be shifted to India. The line ministries and regulators concerned are blind to the geopolitical imperatives involved.
Over the next few months, the US will stitch together these coalitions one by one. India will be invited to the inaugural ceremony, but is likely to dither about going any further if it hasn't given the concept serious thought. The Narendra Modi government should set up an inter-ministerial task force to begin weighing the implications of the coming Silicon War and how India should respond. If it plays its cards correctly, India could become a major hub for these techno-alliances with benefits in terms of domestic manufacturing, experts as well as cutting-edge research. If it attempts to adhere to either Atmanirbhar Bharat or Vasudhaiva Kutumbakam in their purest form, however, it may find itself once again on the margins of the international economic system. Tech-alignment may define geopolitics this century. India should prepare accordingly.
pramitpc@yahoo.com
The views expressed are personal
Close Story